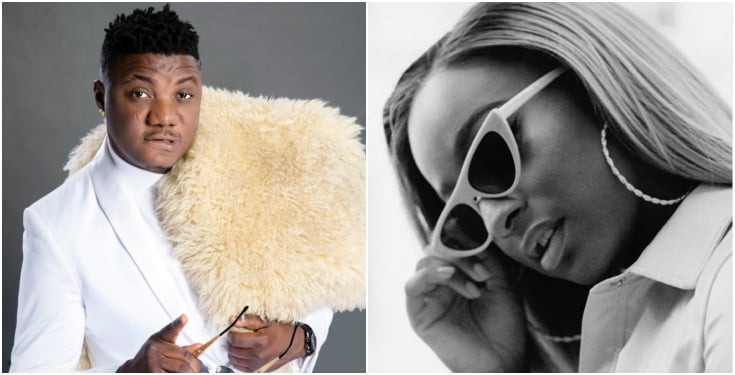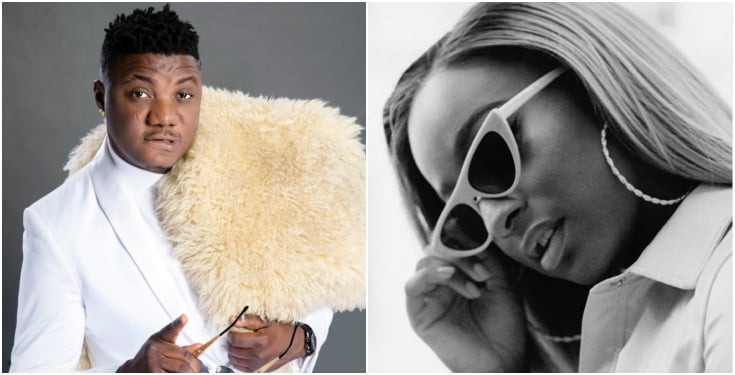 Nigerian singer, CDQ educates and reorients Florence Ifeoluwa Otedola, popularly goes by DJ Cuppy, after she was invited to speak at the 2019 Global Citizen event in Germany.
The Global Citizen event is a campaign focused on achieving the Global Goals on ending poverty, zero hunger, good health and well-being, quality education, gender equality, clean water and sanitation, life below water, and other sustainable development goals (SDGs).
DJ Cuppy gave a speech about the issues affecting Nigeria and raising awareness towards eradicating the issue.
According to Cuppy, what Nigeria lacks the most is potable water and clean environments. She said the statistics of those who lack clean water and breathable environments makes her less proud of being a Nigerian.
However, popular Nigerian rapper, CDQ, feels it was wrong of her to state clean water as the major problem facing Nigerians because there are so many more important and attention needing problems.
He wrote,
?‍♂️ lovely speech baby ❤️ but our main problem no be water u for tell dem our main problem… …Unemployment
…Electricity …bad road network …Economy Instability …Low income (Wage/Salary)
…insufficient educational facilities for the masses
So they would know how to rightfully channel resources
Thank You ? just Incase of next time mami ?
Watch video of her speech below.