Entertainment News
Cardi B speaks on Offset's struggle with grief following Takeoff's demise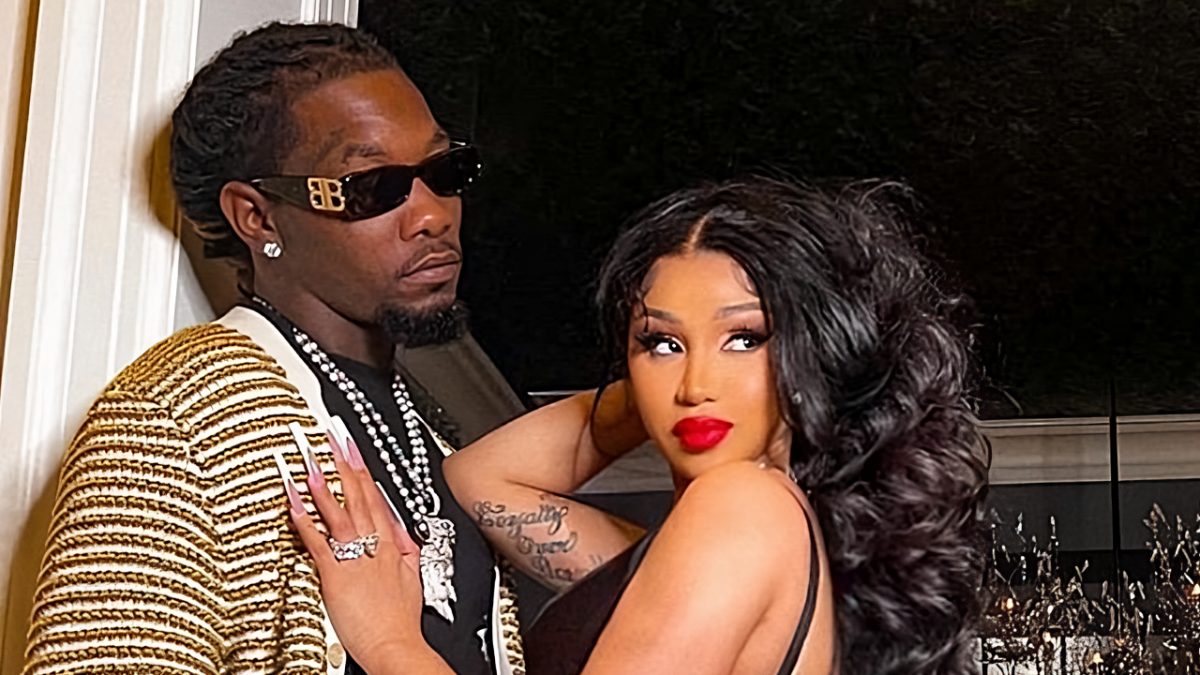 Cardi B has revealed that she has been feeling hopeless trying to make her hubby happy again following Takeoff's demise.
It will be recalled that on November 1, Gistreel reported the unfortunate passing of Migos rapper, Takeoff. The 28-year-old was said to have been shot at a bowling alley following an argument that ensued.
In a Twitter voice not shared by Cardi B, she said that people are starting to move on from Takeoff's demise, but this is not the case with her and her husband, Offset.
According to her, she has been struggling with making her husband, who still cries randomly happy.
She said:
"It has been a couple of weeks, and I feel like a lot of people are starting to feel a little bit comfortable with trying to be funny, trying to say slick shit. I know that y'all been seeing my InstaStories and y'all see Offset in and out on my Stories. You know, we're living our life normally, but deep down inside our hearts have been so heavy."
I feel like if I talk about the incident so desensitized, I feel like if we talk about how we really feel or what muthafuckas really been going through, y'all will start saying, 'Oh, sympathy.' And we don't want no sympathy. We ain't no charity case. But no lie, I have been feeling so hopeless trying to make my husband happy.
Trying to make him crack a smile, seeing him randomly cry, see him trying to distract his mind completely, schedules been changing, trying to keep up with work after everything that he's been going through these past couple of weeks. We not in the mood to be fucking playing around with y'all, deadass. I will deadass kill y'all. Stop fucking playing."
See post below;