American rapper, Cardi B has responded after a mother went viral for complaining about her son's looks and calling him "ugly".
The mother said her biggest fear was having an ugly baby. She said she always knew there was a "50 50 chance" her baby will come out ugly because of her man.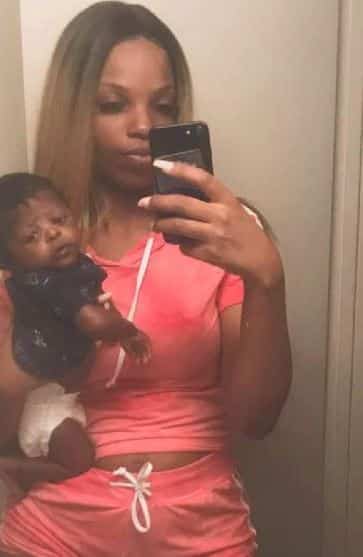 Instagram users who watched the video expressed shock and rapper Cardi B had a reply for the mother.
"I'll take him," – Cardi B said in reply to the video.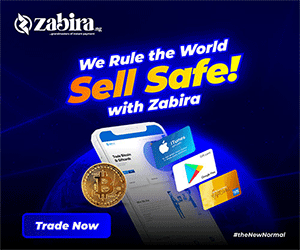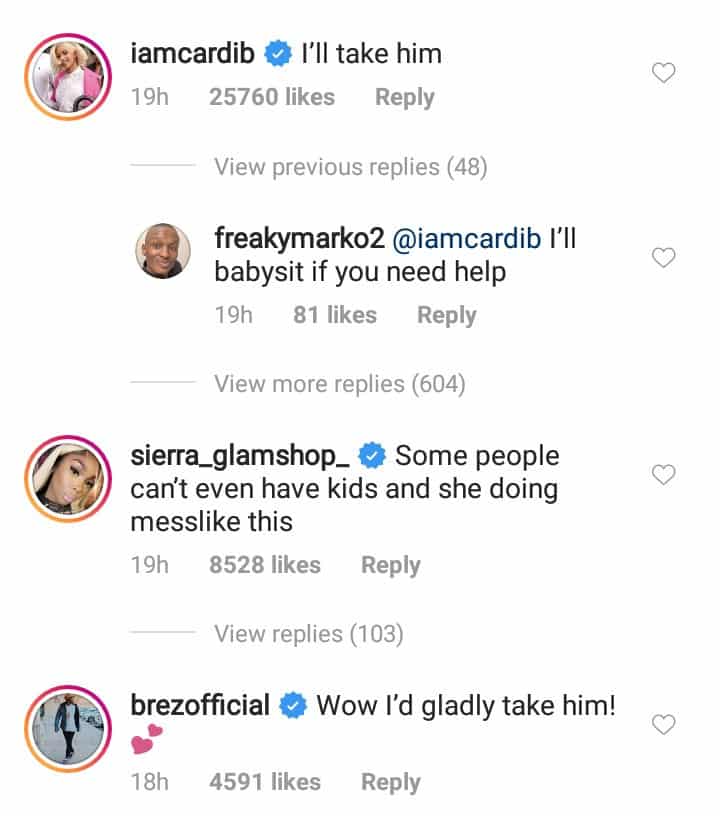 Ray J's wife, Princess Love also commented saying: "He looks like her but cuter."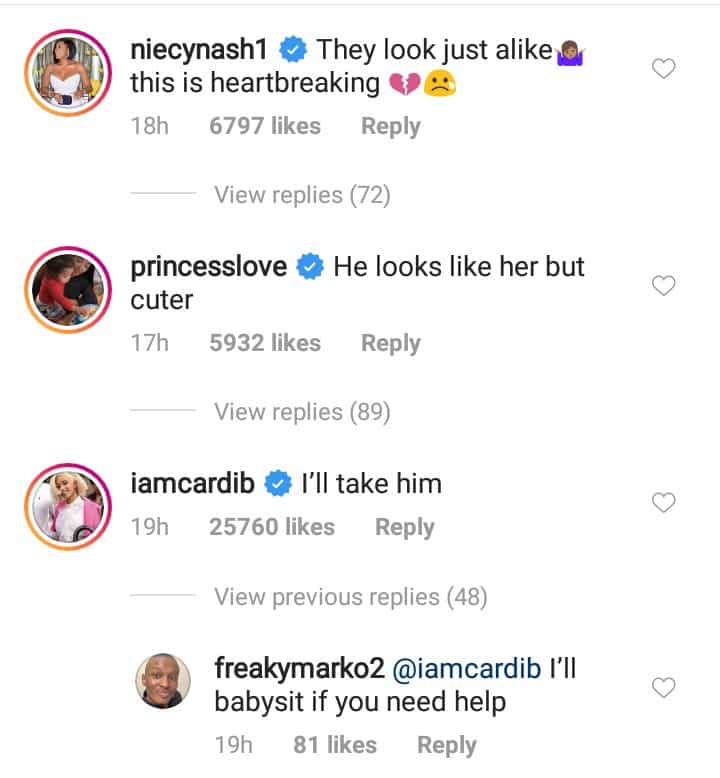 See the video below;