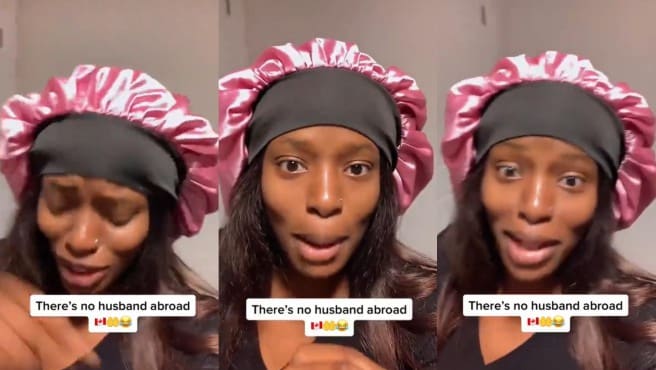 Viral News
Canada based lady tips Nigerian women about scarcity of husbands abroad (Video)
A Canada-based Nigerian passes a message to women who intend to relocate abroad as she emphasizes the scarcity of husbands where she resides.
A video making rounds on social media captured a young lady giving her two cents to Nigerian women who hope to immigrate to Canada anytime soon.
The lady simply identified as Onyinyechi on TikTok affirmed that it is almost impossible to find a husband abroad.
She particularly advised that any interested woman who desires to move from Nigeria should find herself a man to marry and bring him along before thinking of coming over.
Watch the video below …