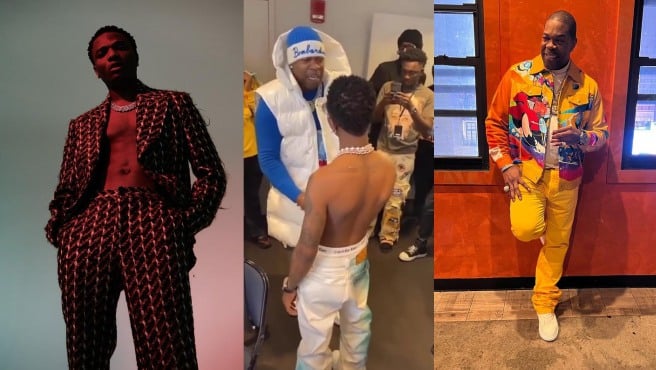 Busta Rhymes shower accolades on Wizkid following show in New York (Video)
American rapper and actor, Trevor George Smith Jr., known professionally as Busta Rhymes rained accolades on Wizkid following Madison Square's show.
The singer's show in New York kicked off with a dedication to Davido who is currently grieving the loss of his son.
Following the ecstatic performance at the show that rocked social media space with positive reactions, Busta Rhymes had a talk with Wizkid.
The rapper applauded the singer's style as a masterpiece while seeking to collaborate with him on a song.
"Yo, thank you for what you're feeding us; you're doing your part and fccking up the place. The vibe was something different; you did an incredible job. It is time for me and you to get in the kitchen and cook something," he said.
Watch the video below …
View this post on Instagram