A 6-year-old boy has won a special award at his school over his attempt to save a chicken that he accidentally ran over in Mizoram, India.
According to an eyewitness, Sanga, the little boy identified as Derek C Lalchhanhima, took the chicken, ran to a nearby hospital and with all the money he had, asked for help.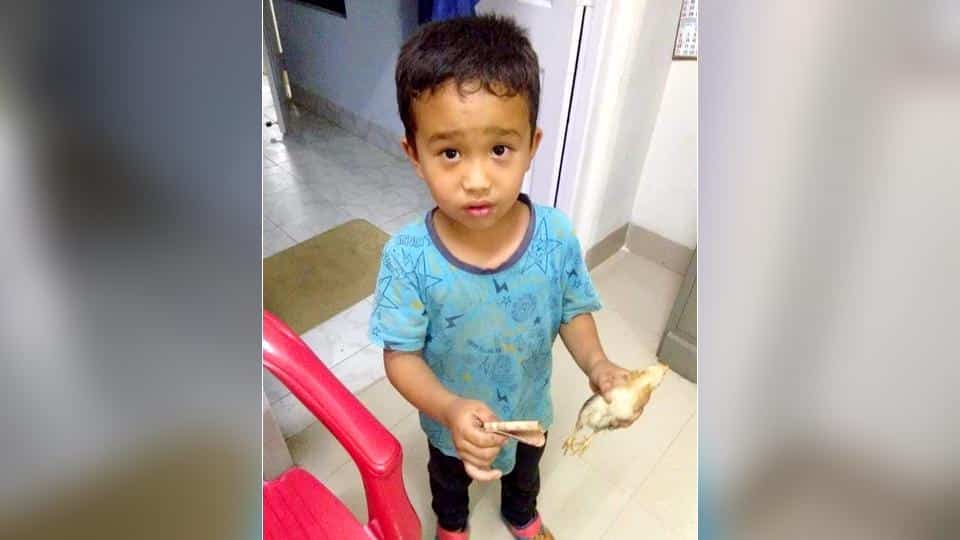 A picture of the teary-eyed boy holding the chicken in one hand and a Rs 10 note in other has since gone viral.
It was gathered that after running over the chicken, Lalchhanhima first returned home and begged his parents to take it to the hospital.
However, his father told him to go himself. He eventually returned home upset because no one helped him at the hospital.
He even tried to go back, this time with Rs 100, but his parents finally had to explain to him that the chick was dead and that there's nothing they can do at the hospital.