A 19-year-old boy from Amurie Omanze in Isu L.G.A, Imo State, identified as Izunwa Justin Chinedu has received praises from Nigerians for his remarkable talent.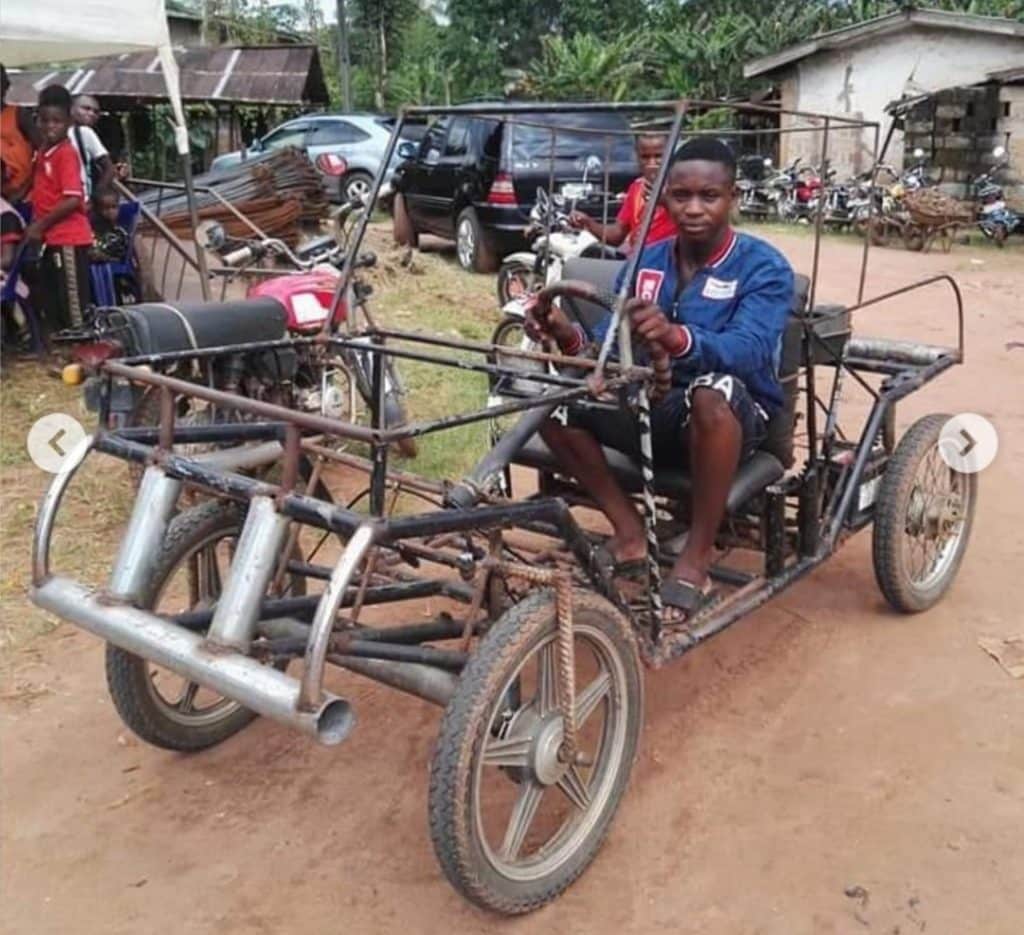 The young boy has shown off his incredible mechanical talent after he unveiled the car he built from scratch. He made an applaudable construction of a look-alike G-Wagon 4, using the engine of a machine and a generator tank.
It's no surprise that young Nigerians are striving to be the best at what they are talented at. There have been many stories about Nigerians students who did the impossible with their talents.
See more pictures below;