Entertainment News
Blessing Okoro claims Onye Eze has been arrested by the Police, "I got justice"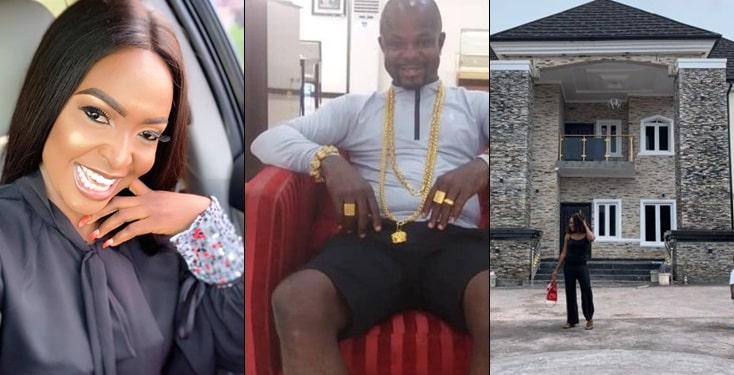 Popular Blessing Okoro claims Onye Eze whose house she claimed was hers for her 30th birthday has been arrested for humiliating her.
Instagram Dm conversation shared by a blogger shows Blessing Okoro claims Onye Eze has been arrested after he humiliated her on social media to prove that the 7 bedroom house she claimed was actually his.
Blogger, Stella Dimokokorkus took to her Instagram page to share conversation between herself and Blessing Okoro where the Instagram blogger spilled the new information. The message Blessing sent to Stella was to appreciate her for a story she made about her and give an update on he situation.
In the chat, Blessing wrote;
"I got justice
I want you to carry the news
The almighty Onye Eze has been arrested and the Police ordered for his detention and he has been begging.
She has also promised to share details of the arrest with the blogger."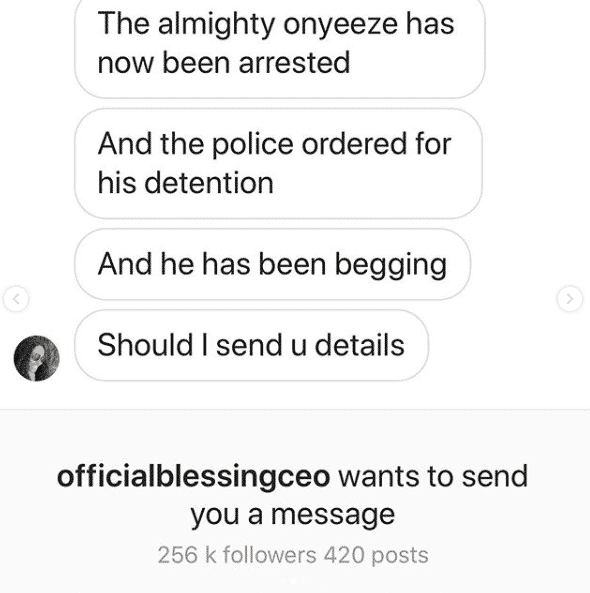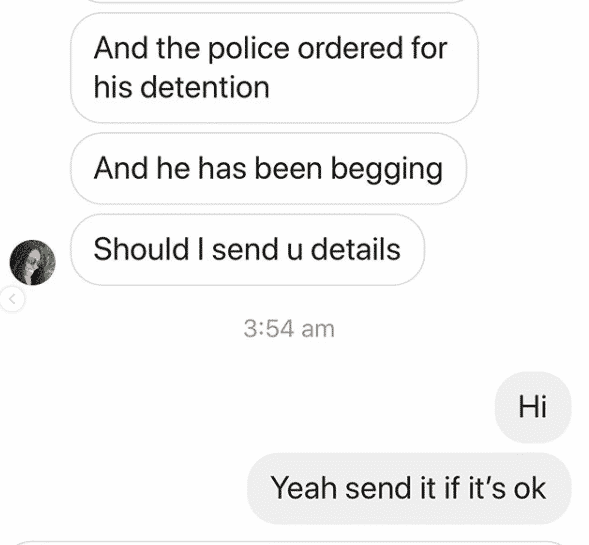 Recall that Blessing had earlier released a video where she was crying claiming Onye Eze's boys arrested her and not the Police. She also claimed they were threatening her life. She claimed Onye Eze called her to invite her to his house, she had no idea what was going to happen there but on getting there, his boys arrested her and handcuffed her. She says no Police officer did that to her but his boys.