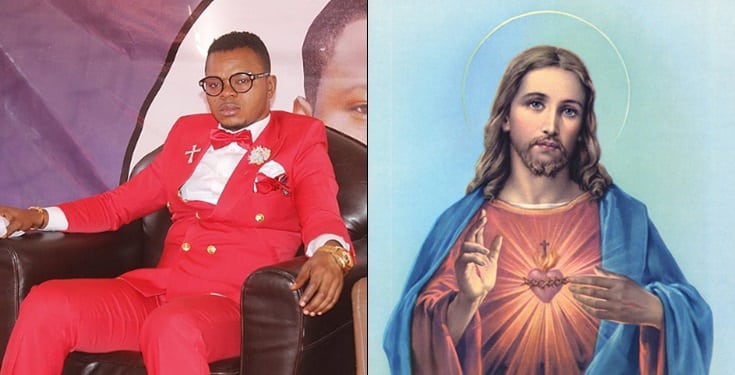 Bishop Obinim who had long taken up the title of 'Angel', has destroyed the images of Jesus Christ in his church, as he further stated that it not the real one.
Bishop Obinim, the Founder and Leader of the International Godsway Church who destroyed all images of Jesus Christ which he said was fake, also promised to replace them with his.
The Ghanaian Pastor further disclosed that he will soon put up a statue of himself, because he is an original person who can be seen and felt by many and visit others in their dreams just at the press of a button.
"We are not getting the real pictures of Jesus Christ that is how come we keep using this. I destroyed the ones in Kumasi and Accra because this man is an Italian who acted in a movie.
"You can never get the picture of my father the messiah anywhere. I should make my statue and pictures because I value the gifts he has given to me", he told his congregation in Tema.
Here is the video below;