Bimbo Ademoye and Timini Egbuson's loved-up video leaves VJ Adams speechless, fans in awe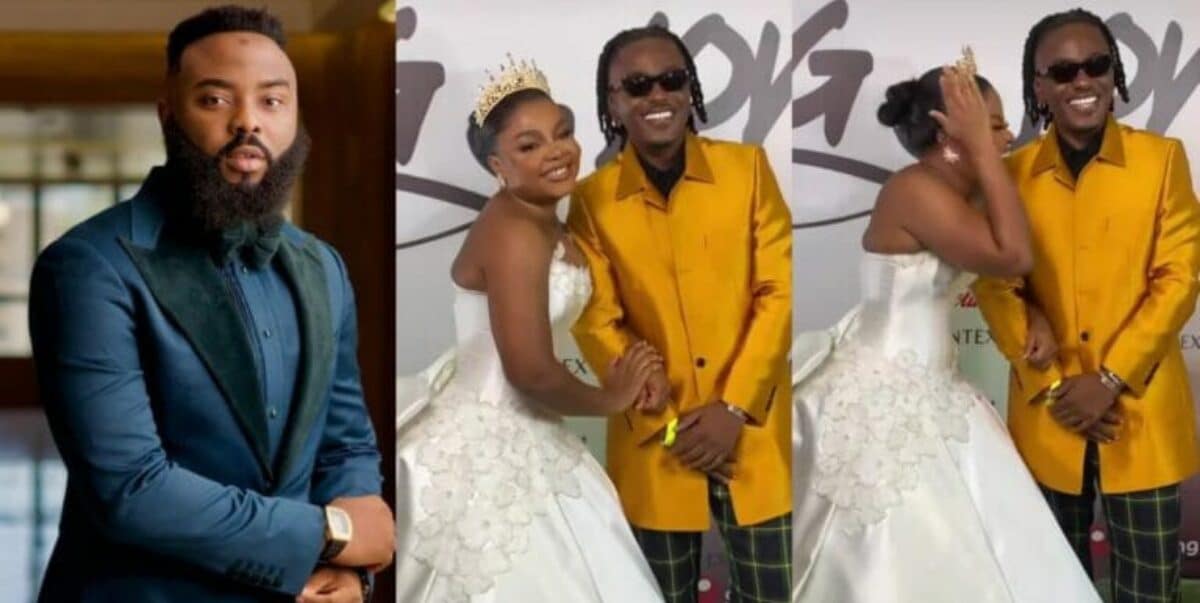 In a heartwarming turn of events, media personality VJ Adams found himself at a loss for words after witnessing a loved-up video of his partner, Bimbo Ademoye, and her co-star, Timini Egbuson, at the premiere of their new movie, Big Love.
The couple's captivating appearance and affectionate display left many enchanted and sparked a widespread admiration for their chemistry.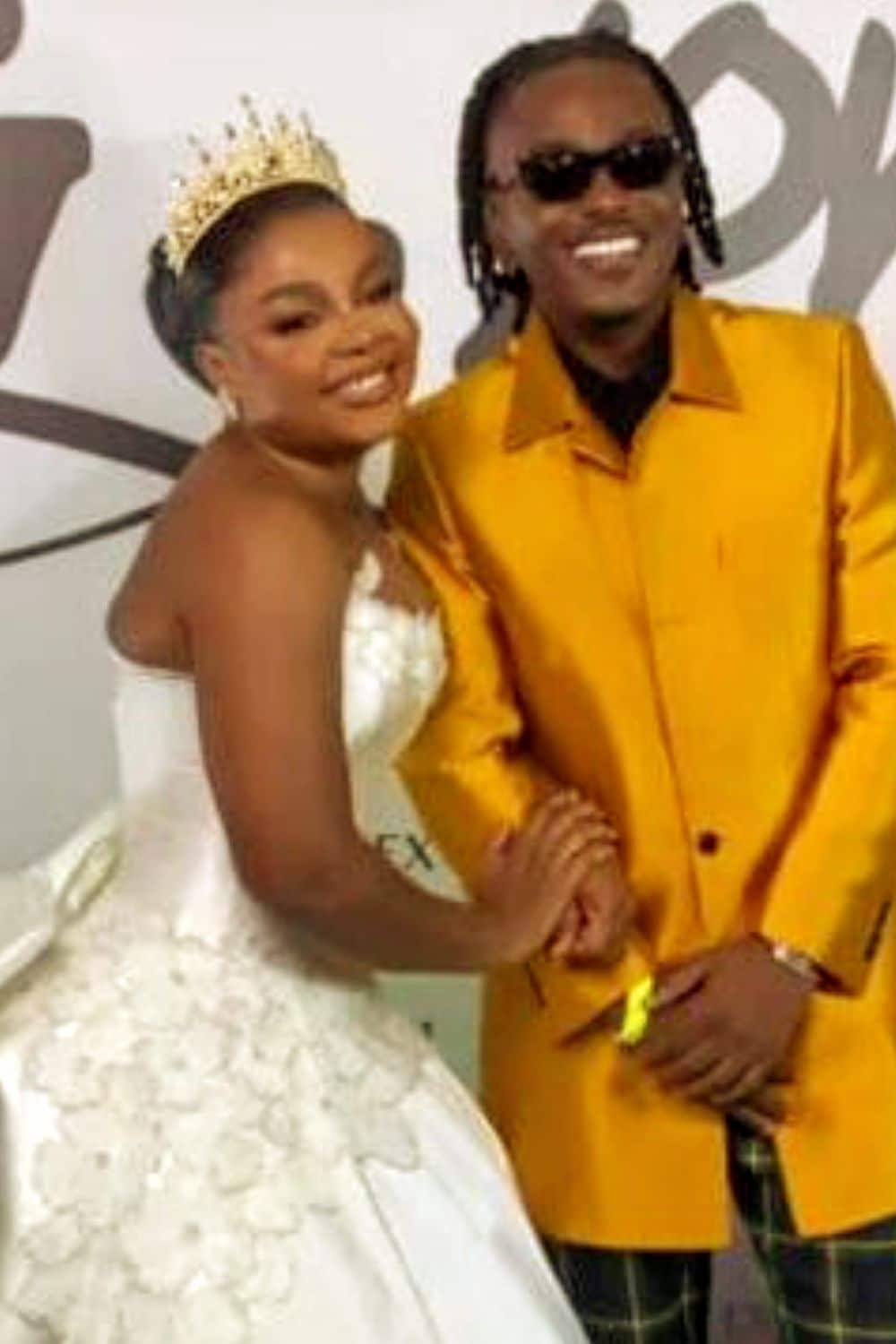 During the premiere, held in grand style last night, Bimbo Ademoye, exuding radiance, donned a stunning bridal outfit, while Timini Egbuson opted for a fashionable yellow blazer paired with trousers.
The duo confidently posed for photos and videos on the green carpet, eliciting admiration and envy from onlookers who couldn't help but marvel at their undeniable chemistry.
VJ Adams took to his Instagram page to share the mesmerizing video, expressing his astonishment and reaffirming his belief in the existence of true love.
With genuine awe, he described love as a beautiful and magical experience.
Offering his heartfelt congratulations, VJ Adams wished Bimbo and Timini the very best in their new home.
He wrote;
"Oh wow love truly exists, love is such a beautiful thing. Wow wow I'm short of words… congratulations Bimbo and Timini. God bless your new home."
The video quickly gained traction across social media platforms, as fans and followers marveled at the enchanting connection between Bimbo Ademoye and Timini Egbuson.
Their on-screen chemistry, which evidently extended off-screen, added an extra layer of intrigue to their real-life relationship.
See below;