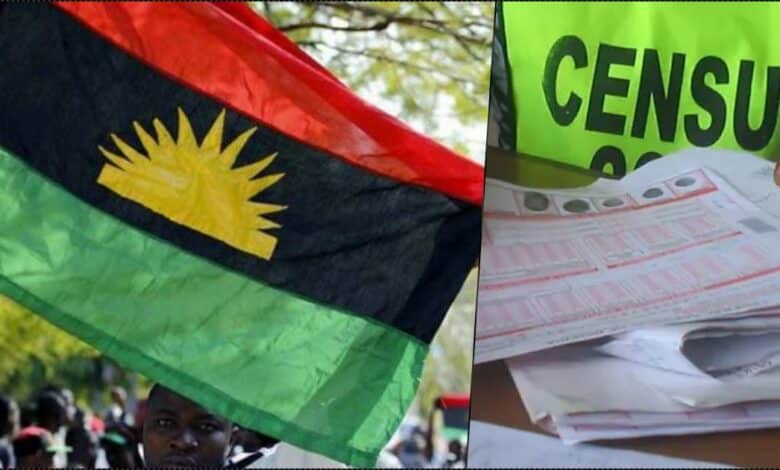 "Biafra is coming, no one can stop it" — IPOB urges Igbo people to return home for census
The Indigenous People of Biafra (IPOB) has urged Igbo people residing outside the South-East region to return home and participate in the upcoming 2023 census.
This comes following efforts by the National Population Commission (NPC) to enable citizens living away from their home states to participate in the 2023 census without the need to travel back.
According to IPOB's Director of Media and Publicity, Emma Powerful, the move is crucial in determining the actual population size of the region and dispelling the notion that Igbos are insignificant.
The statement reads;
"The mass return of our people during this forthcoming population census will help us quantify the population of Biafrans in Nigeria. Therefore, we must seize the opportunity the Nigeria Government is offering to our benefit. They have always told the world that we are a dot with an insignificant population.
"Now is the time to let the world know the population of Biafrans in Nigeria as the Biafra agitation is gathering international attention and speed. Biafra is coming, and no one can stop it. IPOB is gradually dismantling all obstacles to our freedom, and this population census will provide another opportunity to collect more evidence to that effect.
"Should there be any reason why you can't travel to Biafra land to be counted, make sure you and your family members are not counted outside Biafra land. We must prove them wrong once and for all."
"We are calling on all well-meaning Igbo business men and women, entrepreneurs, senators, ministers, commissioners, House of Assembly members from the Eastern states to contribute in one way or the other to ensure that our people come back home during this population census exercise."