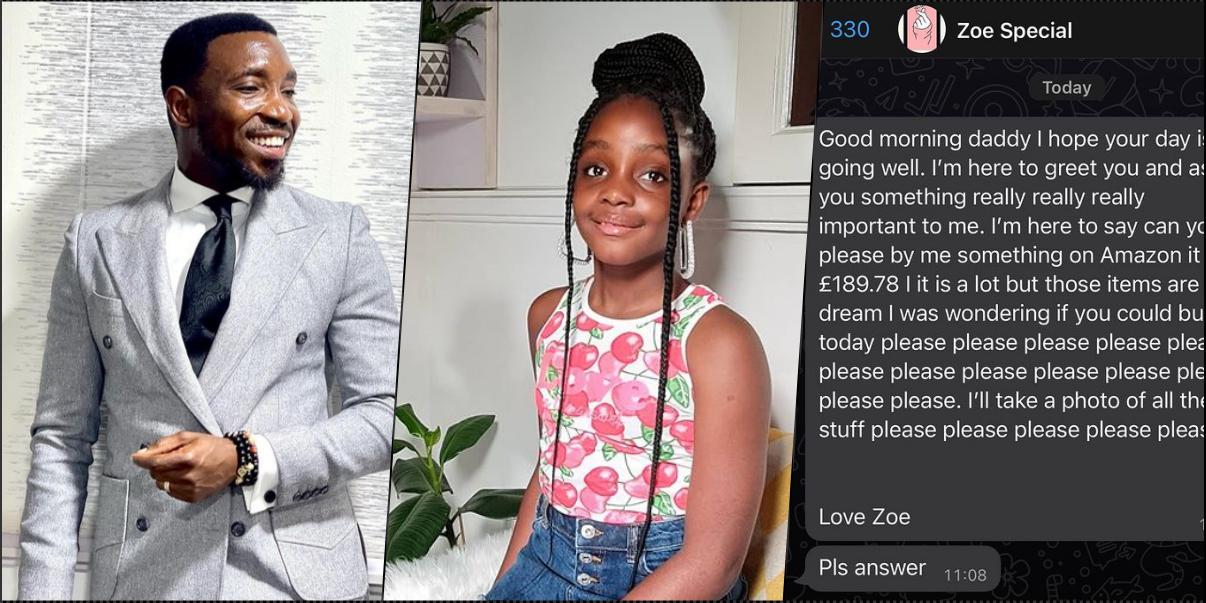 Popular gospel singer, Timi Dakolo, shares a chat with his 8-year-old who pleaded for a facial treatment kit worth almost N100K.
Zoe had taken to Whatsapp to express the condition of her face which she believes would need the right treatment plan to fix.
"Good morning daddy I hope your day is going well. I'm here to greet you and ask you something really really important to me. I'm here to
say can you please by me something on Amazon. It's a lot but those items are my dream I was wondering if you could buy it today please please", she wrote in part.
The stunned singer out of curiosity quizzed his daughter about her age in relation to her need for a facial treatment.
Taking to Instagram to share a snapshot of their conversation, Timi Dakolo wrote, "God Abeg …Help me with this @zoedakolo. My daughter Dey always carry me where I no know."
See the chat below …