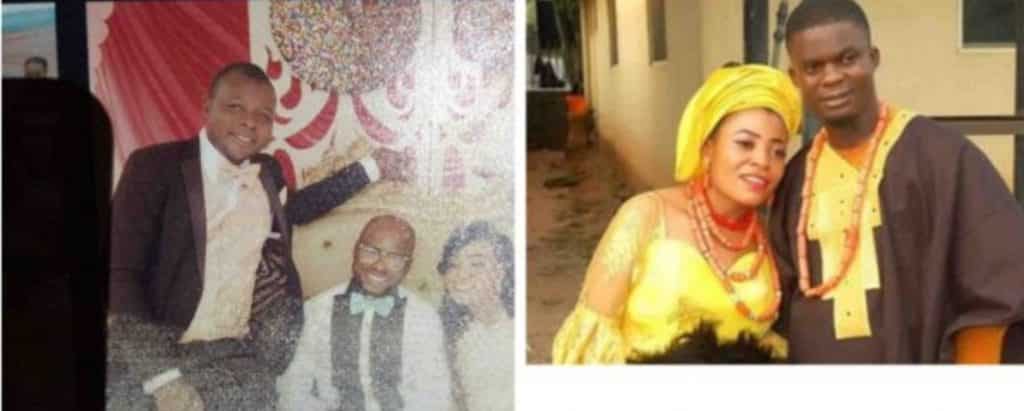 A man was was accused of marrying a woman who is yet to get a divorce from her husband, has finally spoken.
Humble Jeff on Facebook, cried out saying he never met the aggrieved husband who claimed he was his best man on their wedding day.
He however posted the actual photo of the husband's best man on the wedding day, and the person in the photo doesn't in any way look like the new husband.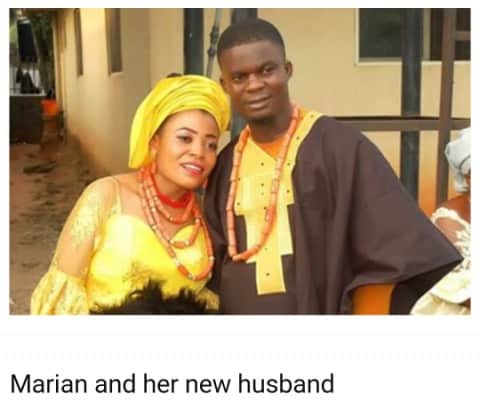 In his disclaimer on Facebook, he wrote:
Don't ever. Judge a book by it's cover always learn to hear from the other side. It has been trending on social media . he claimed I was his best man .I have never seen this man all my life . Thanks to this helpful photographer for this pics.
This was his best man sited beside him. So many unfriendly friends commenting ,posting rubbish on air without knowing the true story . it very easy to spoil and hard to repair , I never wanted to post anything but,i just decided to drop this here at least to let you know how false this story was.
Thanks to my true friends who put calls and messages across to know what was going on . you guys remain in my heart.and soon justice shall prevail I mean soon.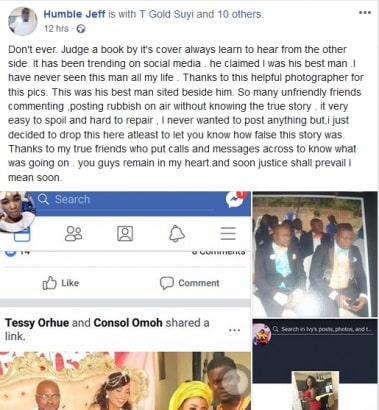 The aggrieved husband Shola Motunbi, 39 got married to Marian Ekiomado in August 2016, and he had claimed that the new man Marian is married to was his best man and he got to know about their amorous relationship, after his daughter told him about the man's visit to their home anytime he was away.