Because you count, we offer you discounts; SUJIMOTO shortlet apartment where everything counts (10 days Discount)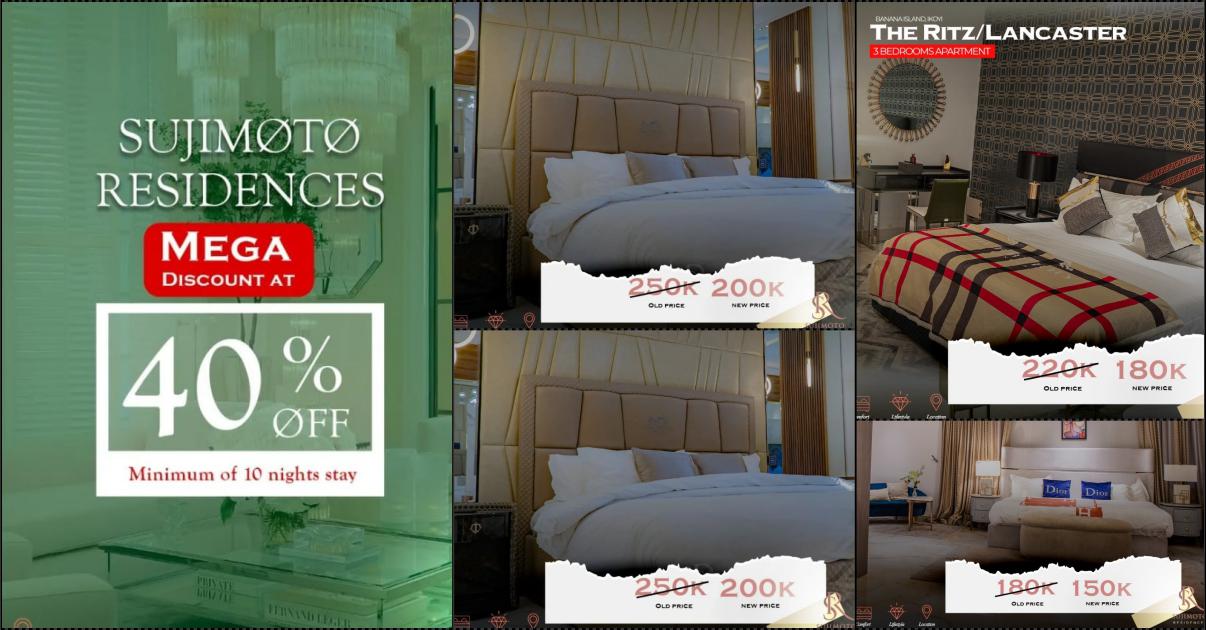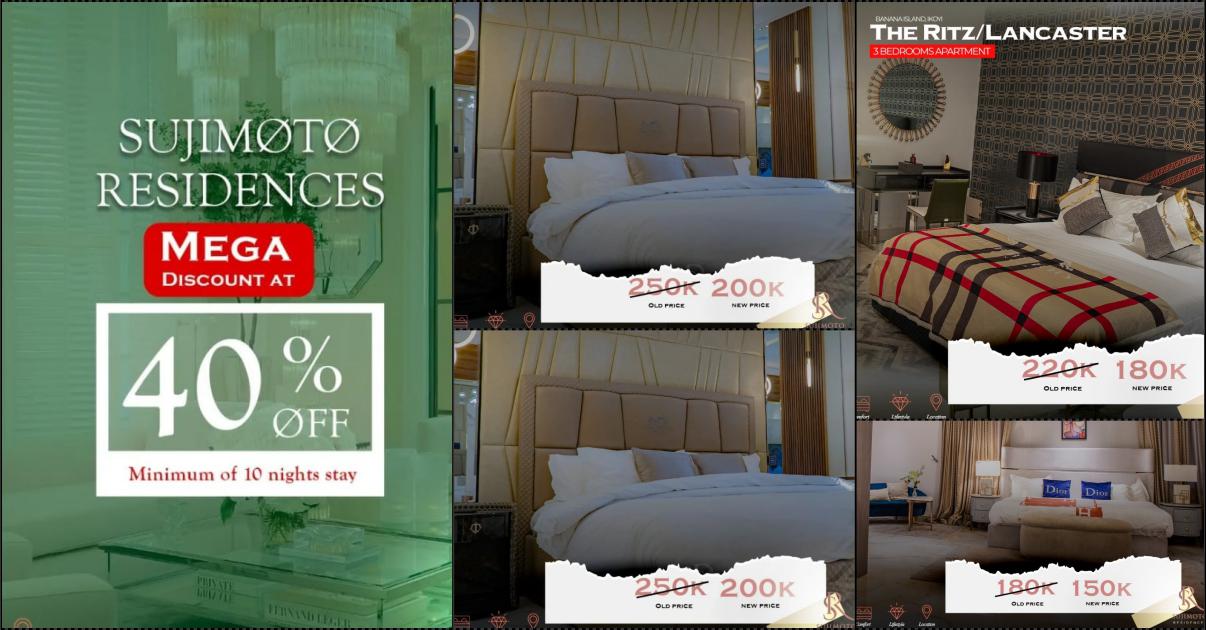 40% discount is our offer to our intending and long term customers, because at the Sujimoto Luxury Short let apartments, generosity is the core of who we are.
We hear some serviced apartments have unfortunately had their operations stifled because of the cost and unavailability of Diesel. As we pray for things to get better, we are also getting better on our part. As others have decided to hike their prices, to meet the rising costs of running, we are showing you what it means to be different by offering you discounts on all our apartments.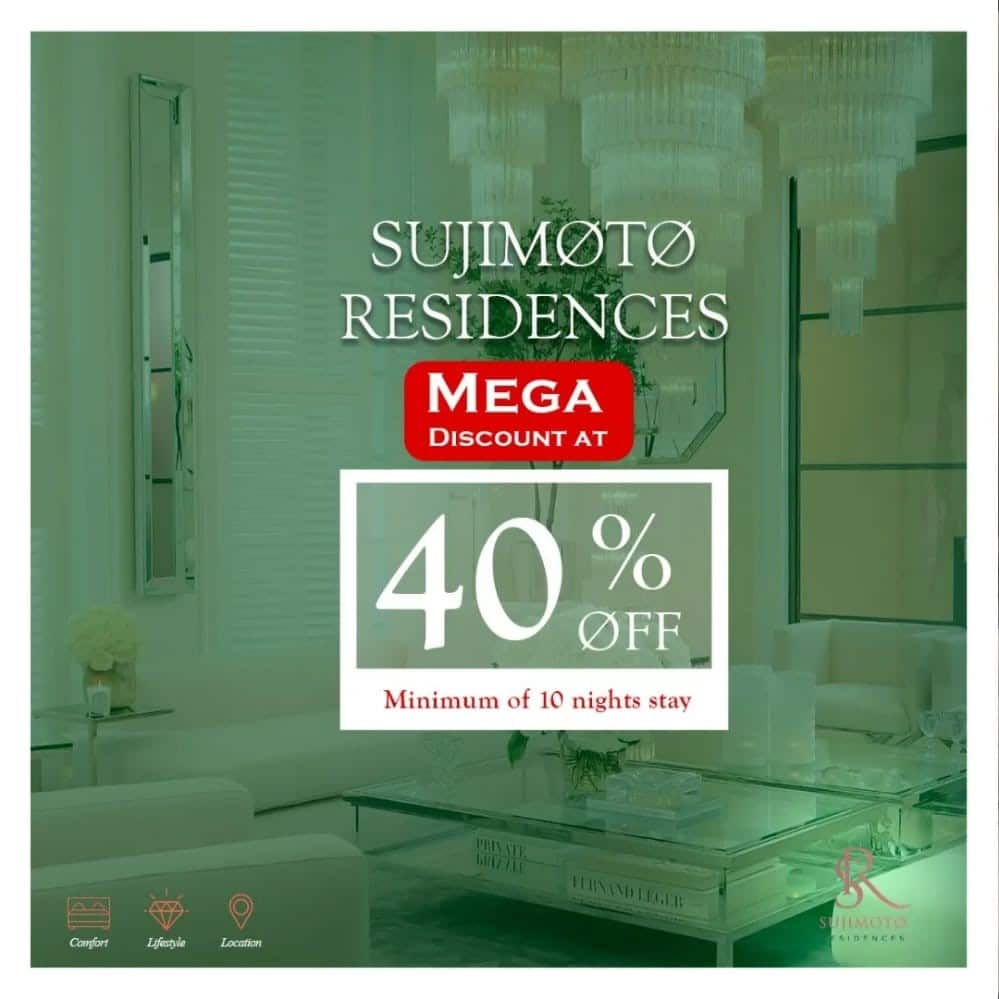 40% off for a limited stay of 10 days.
PRIVATE CHEF | PRIVATE CONCIERGE | FAST WIFI
TASTEFULLY FURNISHED ITALIAN FURNITURE | PLAY STATION 5 | NETFLIX
From AVE MONTAIGNE to The Mayfair
All our apartments are intentionally situated in the most affluential residential neighborhood in Africa – Ikoyi. Very far away from the hustle and bustle and hunk noises of the Lagos traffic. It gives you this grandeur feeling of ''this is where I should spend all of my days''.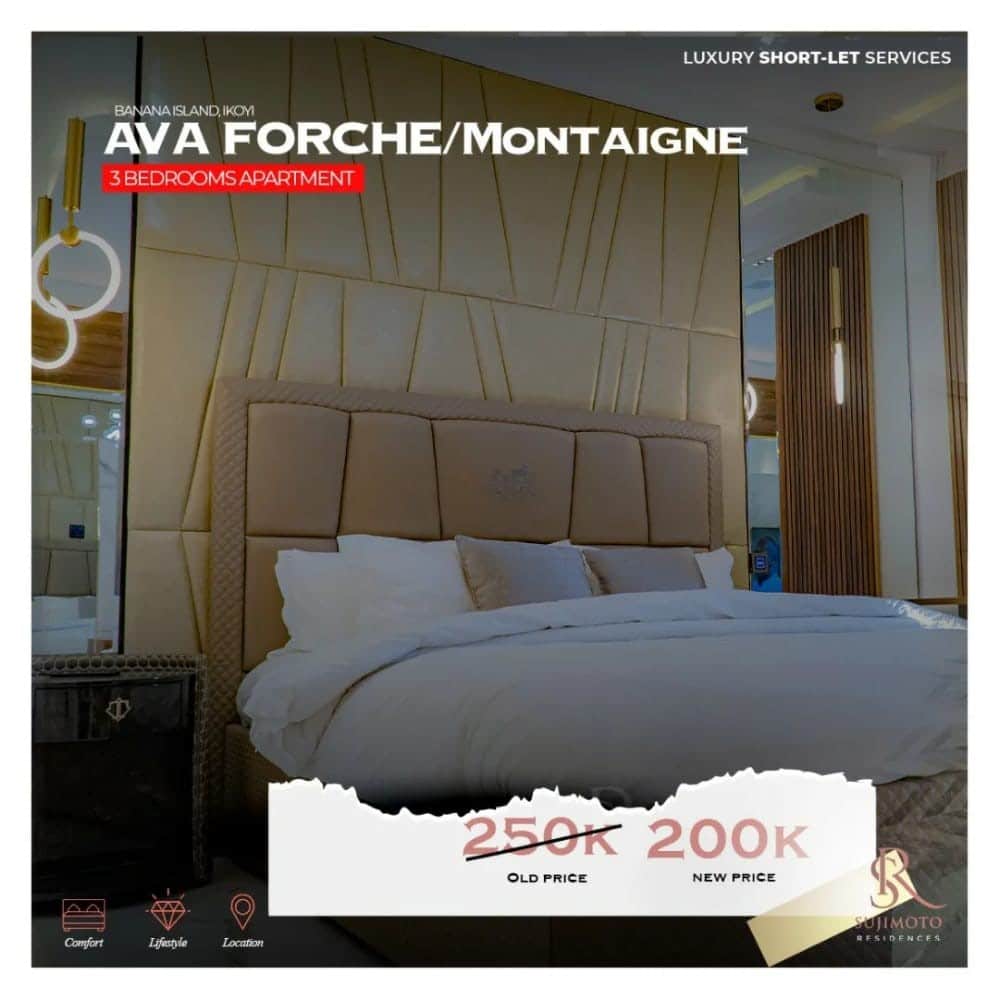 It's however just a taste of what its Father figure – The Lucrezia has. Luxury at its very peak.
Sujimoto Luxury Shortlet Apartments provides the perfect get-away or staycation experience for business travelers, tourists, expatriates or modern entrepreneurs seeking a serene environment for work, relocation or relaxation with amazing features.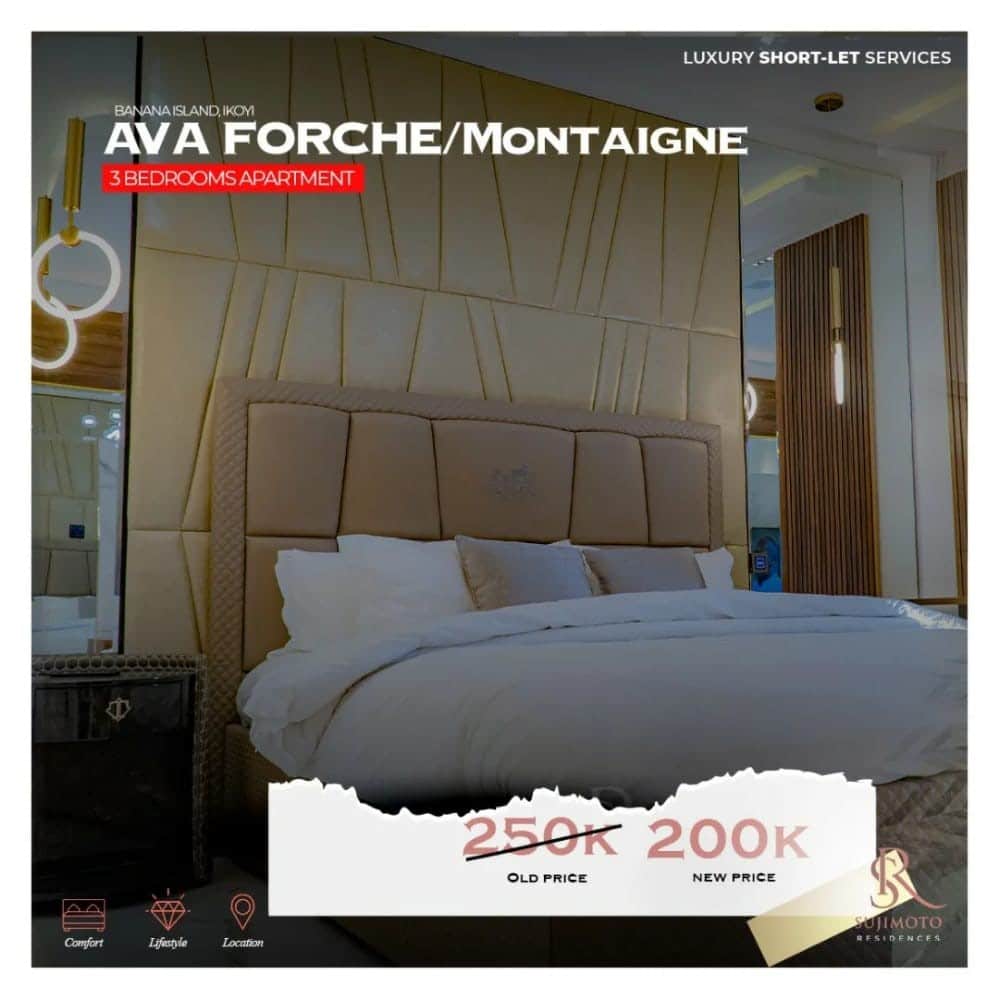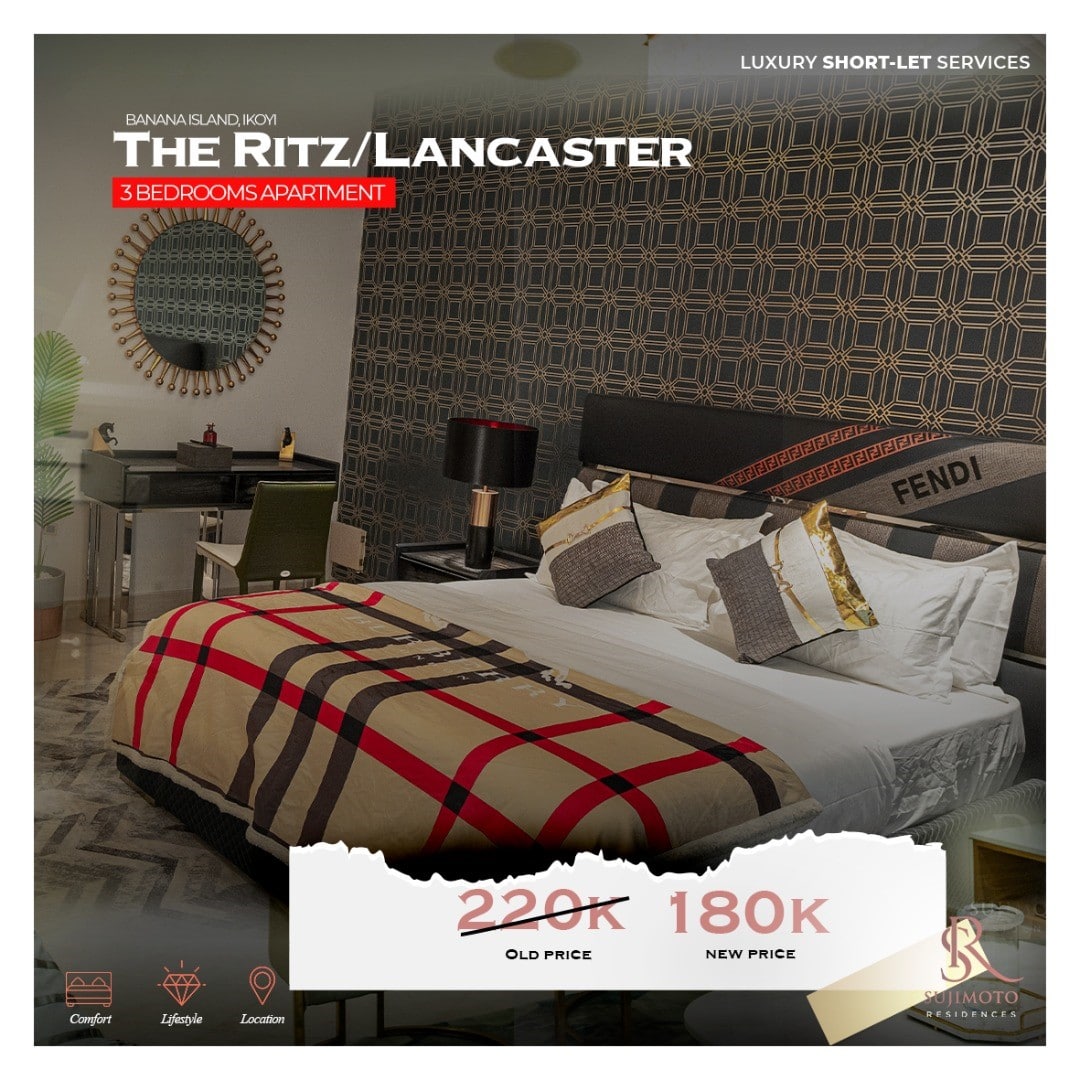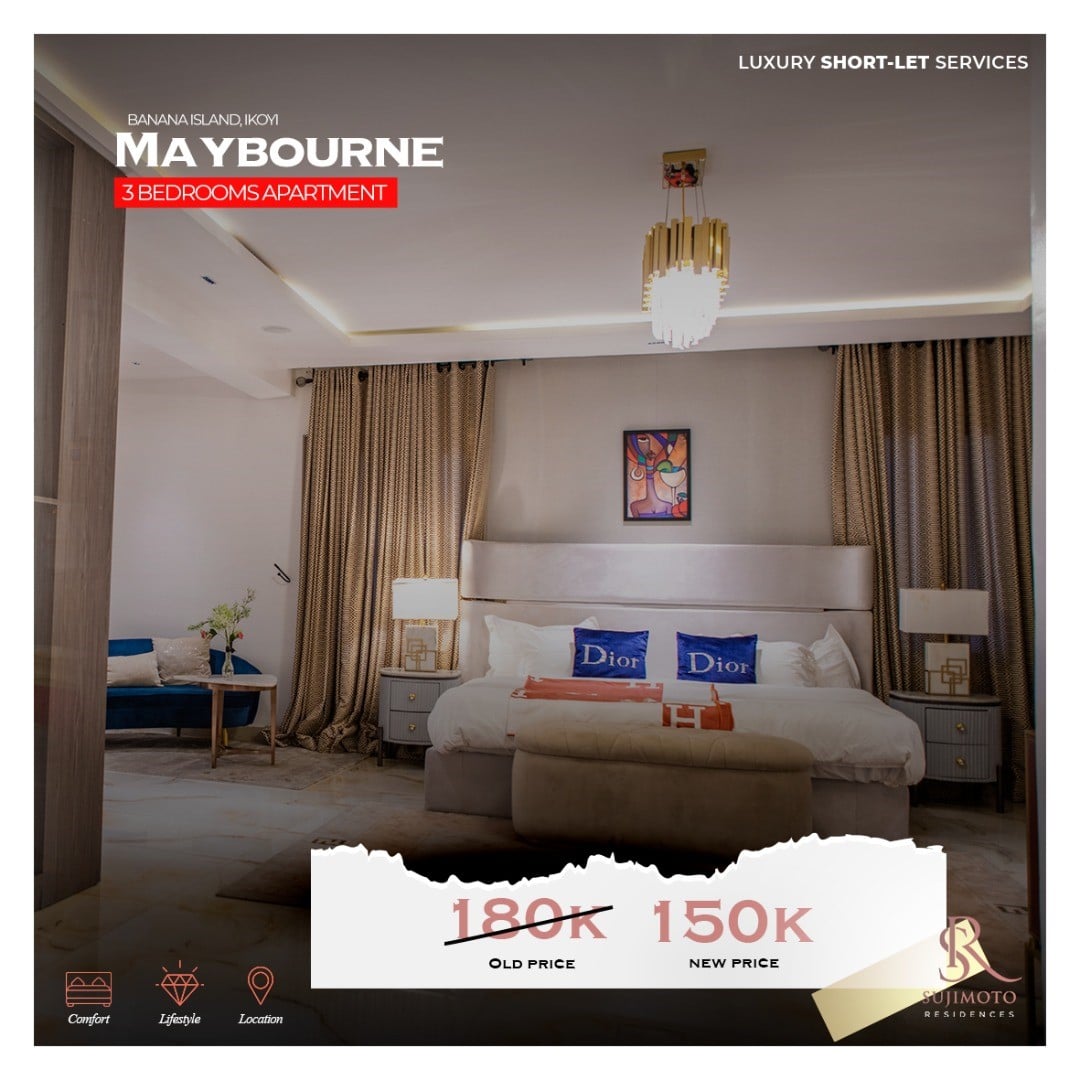 For reservation, call Jemima on 07025004780 or Quinnet on 09097633087 and experience the luxurious side of life. Find us on Instagram- @sujimotoresidences and Facebook – Sujimoto Residences.