#BBTitans: Nelisa and Thabang share a kiss following Saturday night party (Video)
After several weeks of going back and forth, Thabang and his love interest, Nelisa finally share a passionate kiss.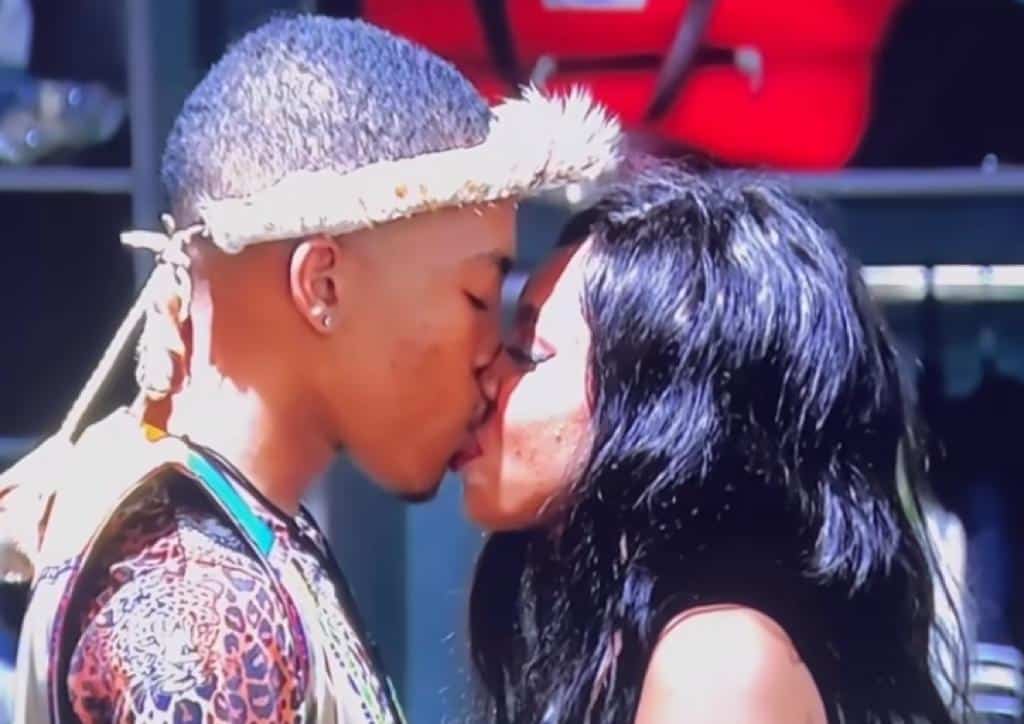 Thabang and Nelisa have been on and off for a while now. Firstly, Thabang got angry due to Nelisa's involvement with Mmeli, which eventually ended up messy.
Then there is Khosi, who also has Thabang's heart, but they feign siblingship. However, last night took an interesting turn, after the 21-year-old from Soweto finally made the move.
Following their Saturday night party, Nelisa and Thabang shared a passionate kiss while in the dressing room. Yemi and Yaya are seen in the background jesting about them.
Watch video below;