BBNaija
#BBTitans: Khosi and Thabang share first kiss, viewers react
The new love birds of the BBTitans reality show, Khosi and Thabang wows viewers as they exchange their first kiss together.
This comes after Khosi opened up that she used to feel embarrassed about her former love interest, Yemi Cregx when he speaks; even though they promised themselves to stay committed regardless of eviction.
Later into the evening when the Thabang was tucked in bed, he and the South African businesswoman kiss one another intimately.
This, however, stirred mixed reactions from viewers, particularly from the supporters of Yemi Cregx who felt some form of liberation.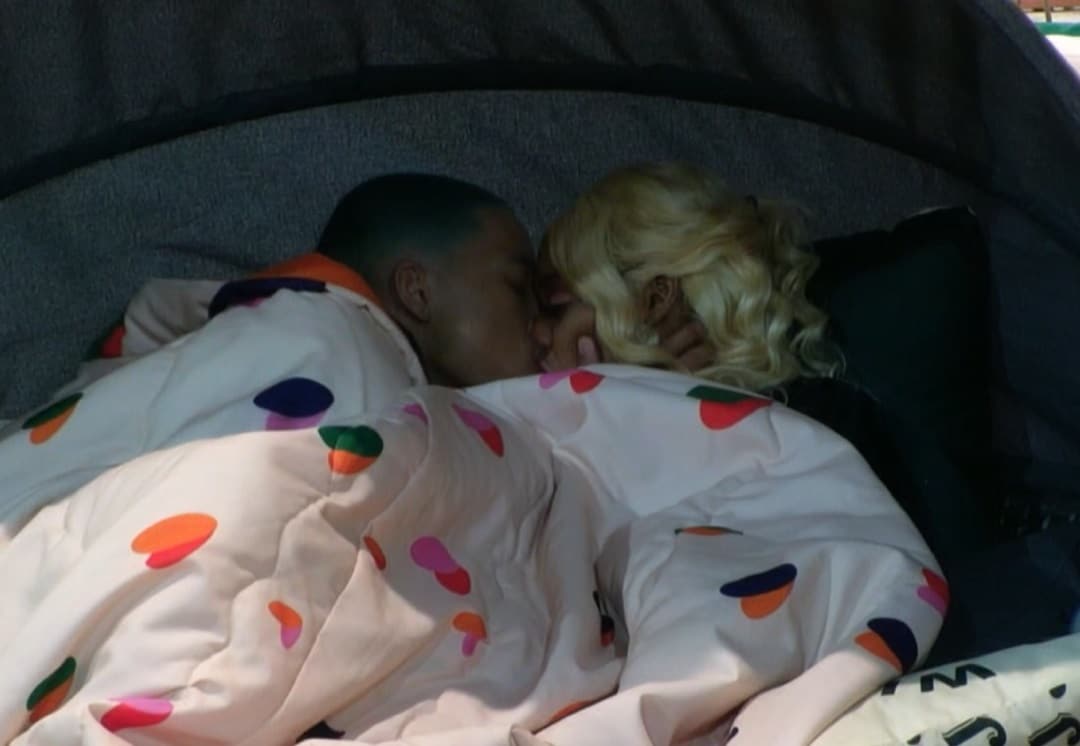 See some reactions below …
aaniq_fashion_hub: "Deep down her fans are dissapoint but dem go say na content 😂😂😂….. am so happy. Wo Kanga for the money if dem like make dem knack, na their life jawe. Khosi enjoy 😂"
motherhen_393: "To think he was ( yemi) fighting and having attitude problem with miracle just because of a girl ur Nigeria brother for that matter now they never leave you😂😂😂😂😂"
gold_naturals_body_affairs: "After calling him a small boy. 😂😂😂 it's giving child abuse vibes.🤭"
allsocialbooster: "SHE BELONGS TO THE STREET !!!!!! HAIBOO"
siphokazi_q: "Blue kissed Blaq, the streets were quiet. Ipeleng kissed Miracle, the streets were quiet. Nelisa slept with Mmeli, it was not a big deal. Khosi kissed Thabang, people are burning. May the best player win 🤝🤝"
adornthriftstore_: "Na yemi f*ck up😏😏😏😏"
vanessaebi: "This South African ladies self😩😩
Even ipeleng is with miracle after lukay
See as Yvonne just reserve herself after juicy left ….🙌"
Watch the video below …