#BBNReunion: Beatrice weeps as she apologises to Liquorose (Video)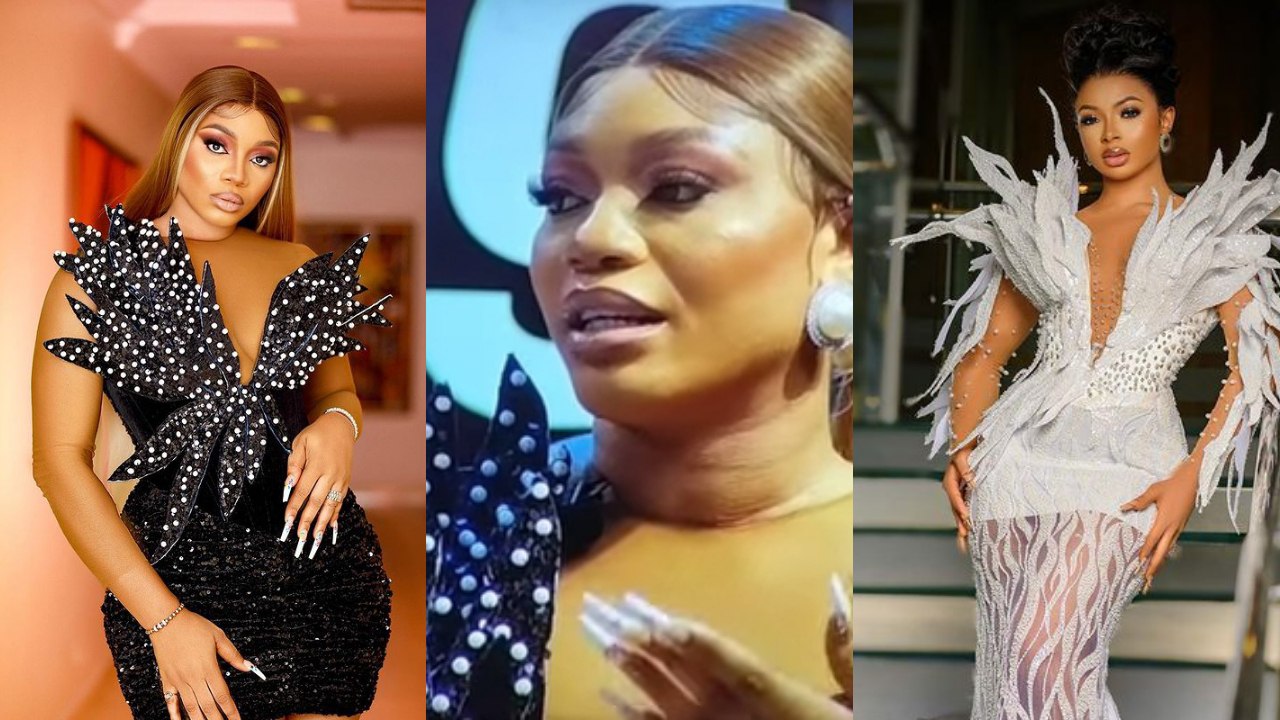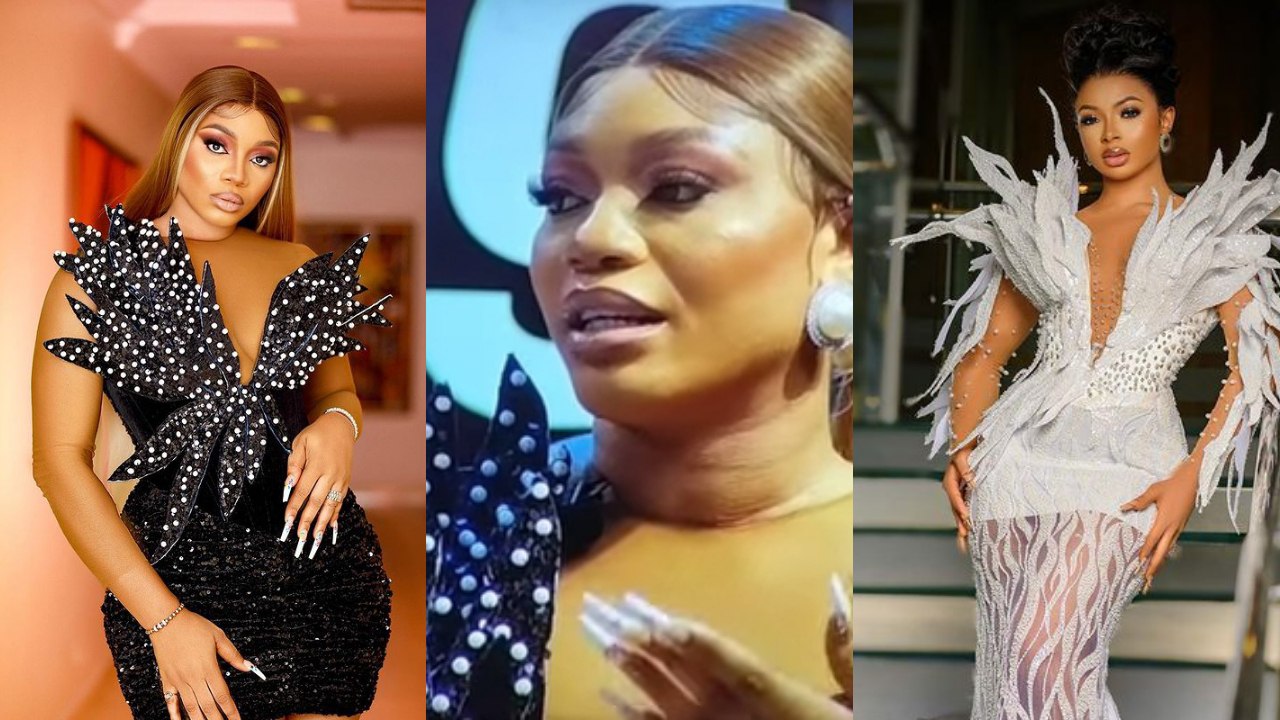 Reality star, Beatrice tearfully apologizes to colleague, Liquorose for what she said about her.
During an interview she had when she was evicted from the house, Beatrice described Liquorose as a beautiful woman but added that she isn't really smart and would boldly tell her that to her face.
According to Beatrice, Liquorose is the sort of person who thinks they're smart but deep down, knows she's not.
Beatrice addressed this during the BBNaija reunion, claiming that bloggers had simply misinterpreted her words, adding their own meaning to it.
She says that what she meant by Liquorose not being smart was that she wasn't really smart enough to know that Emmanuel was playing her and wasn't really interested in her as a person.
She said during the interview with Ebuka that she felt that Emmanuel wanted Liquorose in another body.
Beatrice added that she would have apologized for the statement a long time ago but had been looking for the opportunity to do so.
Breaking down with tears, she apologized to Liquorose who accepted the apology, both hugging and putting their beef behind them.
Watch the video below:
View this post on Instagram