The drama in the Big Brother Naija house is getting hotter as Seyi Awolowo is currently on the wrong side of the media after he insulted fellow housemate, Mercy and her family.
Recall that the fight had started after the Saturday Night Party. He visited his anger on Mercy over meat. Mercy couldn't understand but apologized to Seyi, who would not hear any of it.
For some reason, on Monday evening, he visited the 'Mercy situation' again and started hurling curses at her and her family.
Seyi insulted her so much, saying, "Nobody in Mercy's generations has achieved what my family has achieved. Mercy mentioned my family. Nobody does that. On that note, I'll never speak to her. That's where this ends. Thank you!!!!"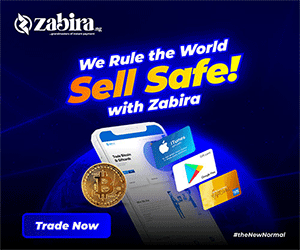 Watch the video below;
Seyi said he will Neva speak to Mercy again??‍♀️??‍♀️??‍♀️ pic.twitter.com/cIlCYMBxMd

— kk's bbn videos?? (@KuukuaV) August 5, 2019
Following his outburst and cursing spree on Mercy and her family, fans on Twitter pounced on him heavily.
Here are some reactions gathered:
So who cares if he speaks. Did he bring Mercy there. Is he mad? If they had so much money, he should have asked his family to give him the 60m. Seyi is mad but he doesn't know.

— Udeme Wusen (@demalaz) August 5, 2019
Abeg he should go joor.. showing his real self. Always feeling like he is above everyone. Obviously he has forgotten the insults he gave to Thelma. Mercy no lie nau no be him papa house.

— Chioma_light (@light_chioma) August 5, 2019
Let him go an die. Does mercy care about his trashy existent

— VOTE Mercy. (@Vivian_kardash) August 5, 2019
when they evict seyi, I will so troll him ehnn

— Big Sister (@MrsNnebaby202) August 5, 2019