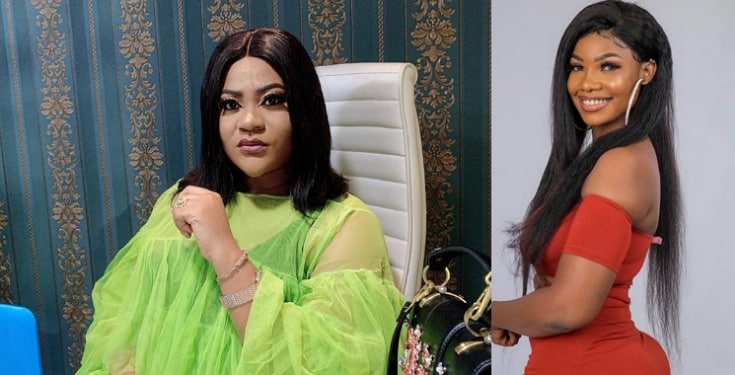 Actress
Nkechi Blesssing Sunday
has opened up to the backlashes she has been receiving from Nigerians for being a top fan of BBN housemate,
Tacha
.
According to her, Nigerians have been on her neck, writing different hate comments and attacking her, owing to the fact that she was a supporter of Tacha.
Currently, she has given in to the pressure from Tacha's haters, as she's now a fan of Mercy.
She wrote;
'Omo fear internet ooo,I know I can be very rude sometimes with my reply to Trolls,But there is a limit. Kai I fear who no fear Nigerians. Tacha made it very difficult for me as a person to continue showing her support,cus the insults were just too much,I couldn't bear it,Now may the very best Win,cus I cannot come and receive insult now tomorrow ordinary THANK YOU I won't see…But I love Lamborghini sha,abi which car be this?
PS: if you insult me cus of this post u will receive double I no Dey play. The earlier u realize BBN is just a game,the better. Think before you type trash. You don chop?'