A very disturbing video has just surfaced and shows the moment a group of touts pulled the billboard erected in support of Big Brother Naija housemate, Tacha, in Owerri.
The billboard had caused quite a stir when it appeared yesterday, with many fans of co-housemate Mercy Eke displeased by the move, because they felt that Tacha, who resides in Port Harcourt, should not 'encroach' into Mercy's territory in Owerri.
Live in the capital city of Eastern Heartland, Imo State is a billboard of Queen Tacha, all thanks to Sojarextmt. The rallying call is for all to keep voting the content maker, Queen Tacha.

Send "VOTE Tacha" to 32052#BBNaija#TachaIsBBNaijaContent#IamNaTACHA pic.twitter.com/sikTfJLkkB

— TACHA🔱🇳🇬🇬🇭 (@Symply_Tacha) September 25, 2019
Now, the billboard has been pulled down and has now worsened the unhealthy rivalry between the two teams.
See the disturbing video below: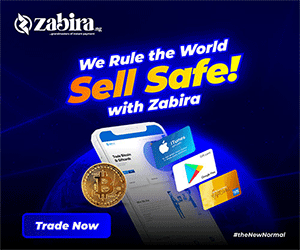 So they destroyed T's billboard in owerri ! So disgraceful…y'all quick to condemn ppl but you're worse! It's not a tribal war! how are u any different from the Xenophobic citizens in SA ? Shame!
When she wins on the 99th day be sure to kill yourselves! Illiterates! #BBNaija pic.twitter.com/NrTQX4s5xX

— Priscilla #MIL 🧜🏻‍♀️🌷 (@Haduphe) September 25, 2019
And here's what folks think:
Destroying someone's billboard is your definition of pepper?? How y'all gather yourselves to stan the same person is now understandable cuz stupidity run in your veins #BBNaija

— Ashley 🔱 (@Tee_Pearl__) September 25, 2019
https://twitter.com/Aaron_Zamani/status/1177022410845016064
Seyi's fans attacked Tacha's fans in Lagos

Mercy's fans vandalised a paid billboard for Tacha in Owerri

Same Owerri Tacha goes to chill

Same Lagos that Tacha will still live in..

Who raised these people??#bbnaija

— Tacha D'el Rey (@trumpsonba) September 25, 2019