The Nomination aftermath served us heated moments in the Pepper Dem House. Here's all the drama that went down.
A Betrayal?
Following Elozonam's choice to Save Venita and Replace her with Frodd, a lot of feelings were exposed regarding the situation surrounding it. Meanwhile, Frodd aired his hurt to Esther, as he vouched to become next week's Veto Power Holder just to seek his revenge on Elozonam.
First, we had Venita show her appreciation to Elozonam in the Dressing Room. Afterwards, Elozonam revealed the reason for his decision to Venita. According to him, "we're in the same shoes, we want the same thing." In his conversation with Esther in the garden regarding this same issue, Elozonam said he only made the Save and Replace decision because he hasn't spent a long time in the House and neither has Venita. For this reason, he had to Save Venita to keep her in the House. Although it wasn't quite revealed why he chose Frodd to replace Venita, this sole decision has raised eyebrows amongst other Housemates.
Still on the subject of betrayal, Diane who seemed upset about Elozonam's verdict, did not fail to express herself to Esther where she said she saw it coming that Elozonam wouldn't Save her and in her defence, she's just glad she didn't have anything intimate with him during the truth and dare sessions.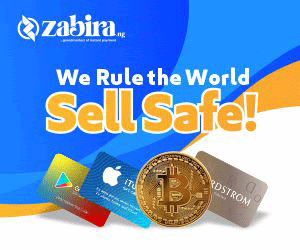 To air how she truly felt, she had a conversation on the subject matter with Elozonam himself.
"I saw it coming that you weren't going to Save me," she told him while they were in the Garden. "What's the difference between my action and the one you made last week?" he replied.
After making her see things from his own perspective together with her reassurance that she wasn't hurt about the situation, they ended the night on Elozonam's bed where they held hands for a while before Diane tucked him to bed. Will Elozonam's decision drive a wedge between the two or can they move past it? We can't wait to find out.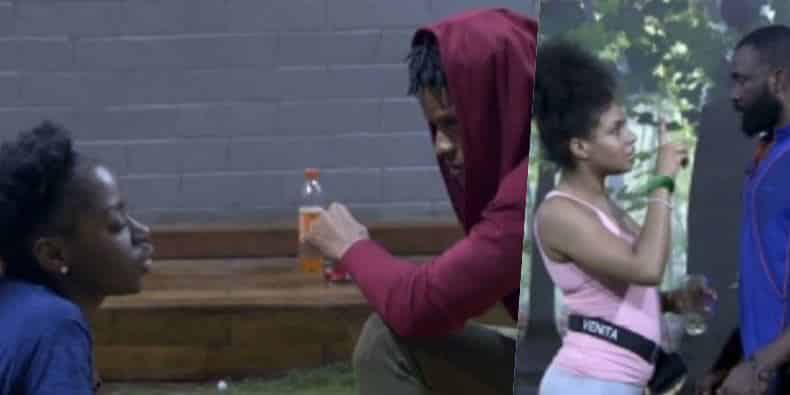 The Third Party
It wasn't surprising seeing Venita talk about Khafi gossiping about her. She mentioned it to Ike, Mercy, Elozonam and wait for it…Gedoni himself. Seeing that the two have become close since Sunday, Venita has made it a point of duty to remind Gedoni that she can have him if she wanted to – all which was met with Gedoni's silence and affirming remarks.
In her conversation with Ike, Venita told him that she cannot be friends with Khafi because she finds her fake. While Ike excused himself from this conversation, Gedoni listened to all that Venita had to say. A few seconds later, Khafi walked into the Garden to give Gedoni some food and this immediately birthed a silent Venita.
Although not sure how the Khadoni ship seems to be taking all the heat, we can't wait to see how things turn out between the pair this week. Especially with his recent closeness with Venita.