#BBNaija Day 5: Maria and Pere are the Wildcards, the search, will the house run out of food? and many more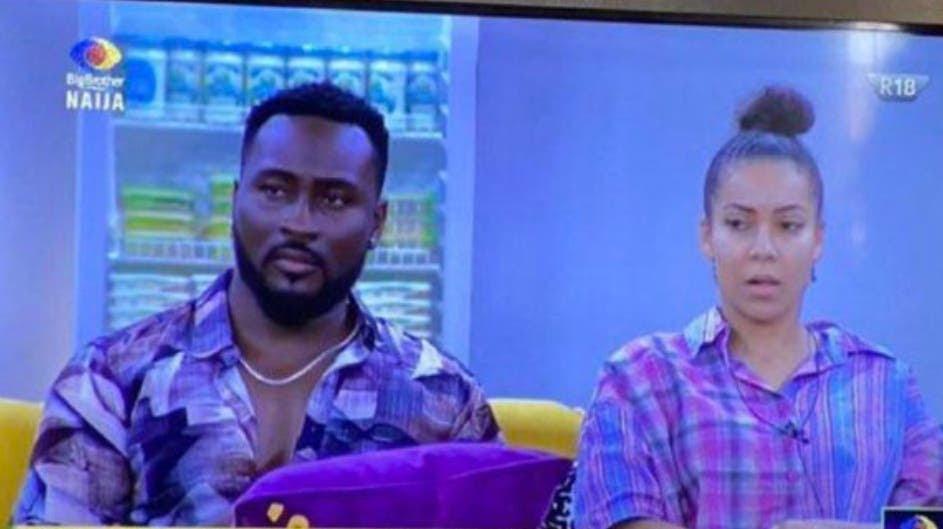 #BBNaija season continues and today which is day five was exciting as the wild cards in the house were unveiled, it all started with the search and many more.
It's only day four in the Big Brother Naija House – and food is already a topic of discussion among the Housemates. Would it still be drama if the Housemates do not run out of food? Certainly not!
We have been seeing some delicious food moments on our screens, from Housemates frying up individual feasts for breakfast, to everyone snacking to their heart's content. But now, the Shine Ya Eye geng is running out of food supplies.
This was brought to House's attention by Whitemoney, who is a permanent fixture in the kitchen. Whitemoney has taken up an honorary position as sous chef, and on any given day, you will find him cooking up a storm for everyone.
This morning, Whitemoney called Head of House Peace to the kitchen and told her there was some serious food wastage happening. During their talk, they decided to try and find ways to make sure the rations they have last until the next time they can shop for supplies.
The HoH set out some kitchen and pantry ground rules, encouraging Housemates to stop cooking individual meals, and instead, prepare food for at least 11 of them at a time.
At present, the geng is out of noodles and Whitemoney mentioned this morning that people have been reckless. He pulled out milk packets that were open but not finished, as well as half-finished loaves of bread.
Peace also encouraged the Housemates to clean up after themselves with Tega adding, "We have to coexist – if it were your House, you would not do this thing." The rest of the Housemates seemed to be co-operative, but the game could easily take a turn. If they lose their wager, will that have a bearing on the money they will have available for groceries next week? Possibly!
CSI BBNaija
During the Task preparations last night, Pere, Cross, Maria and Jackie B tried to figure out who the Wildcards are. Pere mentioned asking Big Brother for clues during his Diary Room session but Biggie told him his Diary Session was over. He suggested everyone try to ask Biggie to give the House clues so they can get to the bottom of it. Cross on the other hand thinks it's Sammie because his story about how he got to the Big Brother House is a bit confusing. Saskay was also pointed out as a likely suspect based on the theory that this was her first time in Lagos.
The search also continued this morning with, Nini, Maria, Arin, Peace and Angel all gathered in a huddle this morning during the workout session to discuss the likely suspects. Without hesitation, they named a few Housemates and stated their reasons. A particular name that kept coming up was Jaypaul. They found his entry story a bit puzzling and wondered why after being dropped from the Show last year, he was able to make it back in again. They seem to think he might be one. Next on the list of the names was Beatrice. After playing a prank on them, they also seem to think she was overly trying to get in with the Geng.
Services for hire
Maria's entrepreneurial instinct has already kicked in as she announced services she was willing to offer other Housemates in exchange for Abeg Naira. Her proposed services include washing, cooking, ironing, and body massages for just 25 Abeg Naira every week. "Only thing you have to do is bath yourself and wash your teeth, every other thing is settled," she said in her bid to build her clientele. in the House. She even went ahead to give a discount for the first week. Housemates can pay 20 Abeg Naira, but the entire offer ends at midnight. Seeing as Saga paid close interest, she might have a client soon.
To give the House or not
Conversation soon switched to what would happen to Abeg Naira once a Housemate gets Evicted. Maria said she will be giving it back to Biggie for fairness. According to her, she wanted the Housemates to be financially equal, so she'd rather give it to Biggie, besides she has no favourite in the House so that works for her. Whitemoney on the other hand questioned the rationale for giving back to Biggie and likened it to giving money back to the government. He suggested some Housemates might not be lucky enough to earn as much so why not give to them instead.
So far, it's been a chill day in the House, but this might just be the calm before the storm as they have a major presentation on their hands.
Fishing out the wild cards
Dishing the dirt on who's dishy – BBNaija
The Housemates received their first Abeg Naira
The Shine Ya Eye Geng smiled to the bank today as they each received their first Abeg Naira as a welcome gift from Big Brother. The value of what they each receive is still a mystery as they can only open their sealed envelopes tomorrow.
Picking an envelope
The Housemates were asked to pick a stool from the 23 stools placed in front of them. On each stool was a sealed envelope containing different values of Abeg Naira. What this means is that some Housemates will end up richer than others.
This exercise almost started off chaotic despite Biggie's warning that it be done in an organised manner, or they will end up being barred from picking and forfeit their Abeg Naira for the week. Fortunately, calm was immediately restored as Head of House, Peace insisted on doing it in an orderly fashion. Turn by turn, she asked each Housemate to go stand in front of the stool with the envelope of their choosing. Their envelopes will remain sealed until they are told otherwise. They do have complete freedom to swap or exchange envelopes with one another at any time before the big reveal tomorrow night. They've also been asked to guard and protect the seal on their envelopes. Any accidental opening or exposure of the contents of the envelopes will result in a stern punishment.
The bonus Envelope
The 23rd stool contained a special envelope with a substantial amount. With this envelope came a simple task for the House. They must all decide and gift the 23rd envelope to one deserving Housemate. The decision on whom the envelope is given cannot be made by the Head of House or Deputy. It is the responsibility of all the Housemates. They have been given until tomorrow night to make the decision and they are free to devise and use any means to determine the most deserving Housemate to receive the envelope. The envelope must always remain sealed as well and safe until tomorrow. If it gets missing the whole House will be in trouble.
Let's vote
The Housemates were soon engaged in a heated argument on how to award the bonus. While some insisted on a game of skill to give who was most deserving, others suggested a game of chance because that will ensure fairness. In the end, they settled for a vote and a game of chance was the outcome.
With this money, the Housemates now have spending power. In the meantime, Biggie has decided to be generous and allow them to have services they'd pay for free of charge till Sunday morning.
Too important to leave to chance 
Maria and Pere are the Wildcards
Maria and Pere have been revealed as the Wildcards of the BBNaija Shine Ya Eye House. After days of speculations and accusations in the House, the two were finally revealed after the Diary Room session where the Housemates were invited to make their predictions.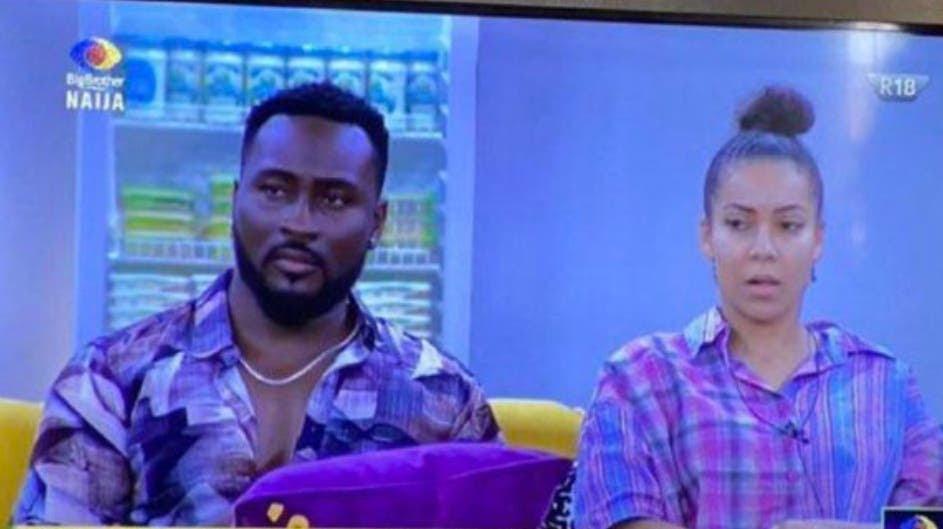 Blending in
Both Wildcards did a good job of blending in with the rest of the Housemates in the House. For Maria, it was all about actively participating in the Task and making sure her voice is heard. Pere took a more laid-back approach in the House. Right from his bromance with the rest of the guys to casually having conversations with the rest of the Housemates and even on course to building a romantic alliance with Jackie B, he had his cover well secured. His military experience must have come into play here. On a few occasions, both Wildcards spearheaded conversations about who the possible Wildcards were and pointed out other Housemates as likely suspects. Talk about throwing people off your scent.
No Clue
Maria was particularly surprised to find out there was another Wildcard in the House during her conversation with Biggie in the Diary Room. When asked if she knew who it was, she correctly guessed Pere. She was bothered that she had to lie and maintain a front with the other Housemates but she was confident she pulled it off. Pere on the other hand was glad when he heard the revelation of another Wildcard and guessed it was either Maria or Nini.
News Credit – Africa Magic