The Pepper Dem Gang had fun with their Heritage Bank drama presentation at the Tor Tiv coronation ceremony. Here's how it went down.
Following Biggie's announcement that the Heritage Bank's Coronation Task would kick-off in three hours, the Pepper Dem Gang gathered in the lounge and started their final rehearsals. What followed was an amazing drama presentation in the rich Tiv culture.
The Apparel Of Honour
Shortly before the actual presentation began, the Housemates got a surprise package from Heritage Bank. It was the costume that each of them would later wear to give us a brilliant performance. After putting on their clothes, all of them looked stunning, a treat most fitting for a rich coronation.
The Tor Tiv, Seyi, was clad in a flowing striped agbada with a touch of black and red. Frodd, Gedoni and Omashola looked great in their various dashiki wears. For the ladies, it was a beautiful sight as each of them appeared elegant and royally. Just like in a regular royal setting, the Pepper Dem ladies looked really gorgeous in their traditional outfits.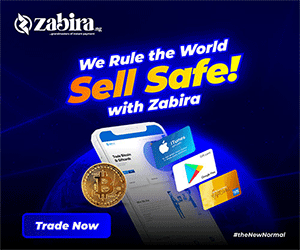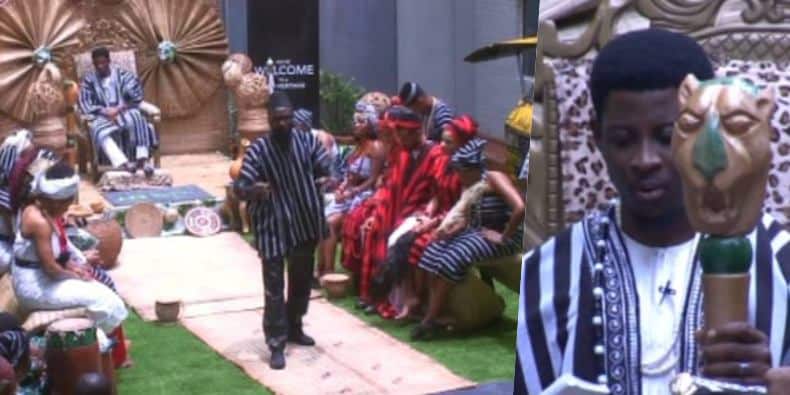 Before the Show
To kick start the Heritage Bank Task was a troupe of traditional dancers who thrilled us with their dance steps amidst beautiful Tiv songs. It was a colourful moment as the Housemates watched in amazement. Then after this, the drama began.
The Tor Tiv Coronation
To open the floor was Gedoni who performed the role of a narrator as he gave us the background to the play. After this, Frodd came onboard with a praise poem extolling the wonderful qualities of the Tor Tiv. We reckon Seyi's head must have swollen at this point, well, if words could do that. This was followed by Sir Dee's coronation ritual. As the custom demands, the king, in this case, the Tor Tiv, had to take an oath. This was handled by Sir Dee, who read out a long note of promises which Seyi repeated.
The last rite was the praise singer's part, and Omashola stepped in. In his usual dramatic tone, he eulogized the king so much that Seyi's smile broadened when he said that, "the Tor Tiv killed a hyena with his bare hands." After this, it was time for the Tor Tiv to shower the land with his prayers. And Seyi acted this well like a true king. And then curtain called.
Though the Housemates put in their best efforts in this Task, we hope they sustain the energy in the subsequent ones.