How well can you sing for 1.5 million Naira and a 4-day all-expense paid VVIP trip to One Africa Music fest in Dubai?
Today's Pepsi Know Da Lyrics challenge unleashed a singing career for the Pepper Dem gang – courtesy of Pepsi Nigeria.
The Mission
Being the first day of this Task, today was rehearsal day – Biggie gave the Housemates an opportunity to memorise the lyrics of five songs. Thankfully, he provided the lyrics of the songs in Pepsi jars which served as a guide.
The Pepsi Know Da Lyrics challenge is a two-day challenge which requires the Housemates to be fully-kitted in their various Pepsi wears, at all times during the duration of the Task. Today, they were graciously dressed in branded Pepsi T-shirts and slides.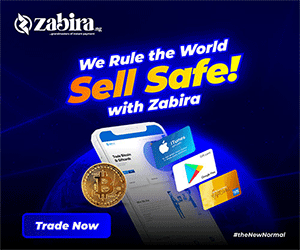 Occasionally, Big Brother played the chosen five songs, which the Housemates had to sing along to. The challenge is for each housemate to learn their chosen lyrics and simply sing along to their part of a song whenever the song is played.
For this rehearsal, the full versions of each song will be played. However, only the instrumental version of the song will be played tomorrow, so it is imperative that each housemate is very conversant with the songs and their lyrics
The Lyrical Jokers
It was quite amusing watching the Pepper Dem gang have a lyrical battle as they sang along to All Over by Tiwa Savage, Nwa Baby by Davido, Case by Teni and Green Light by DJ Cuppy x Tekno. While some took the challenge rather serious, others entertained us as they went about the rehearsals.
Here's what we mean
Credits :- AfMagic