#BBNaija Day 10: Post-nomination feelings, Maria dashes Pere's dream and many more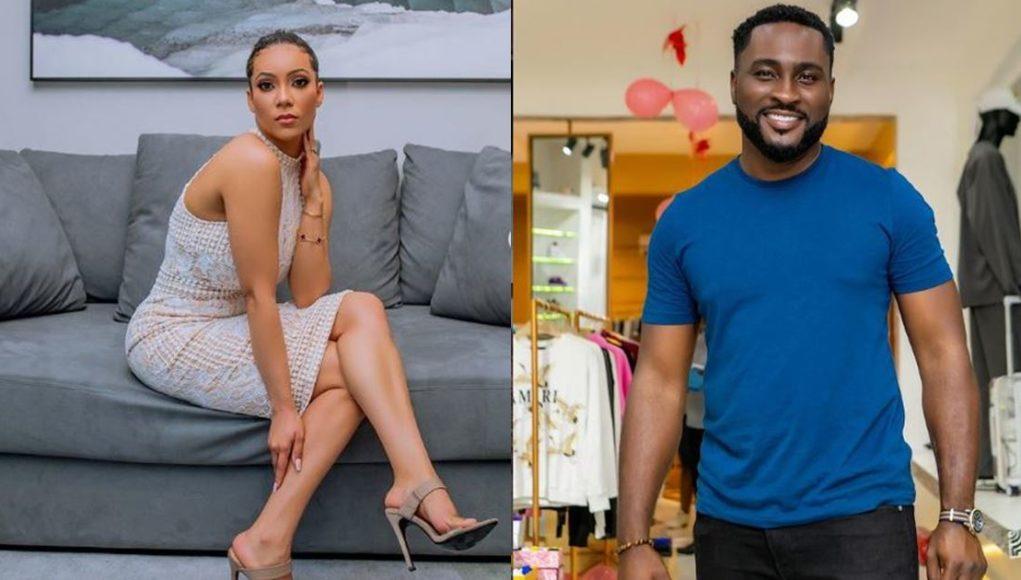 #BBNaija Day 10. The reality TV show continues, however, there seems to be some form of tension in the house owing to the recent nomination, Maria also dashed Pere's hope of a relationship and many more.
The Shine Ya Eye Geng had their first Nomination experience last night, and it was quite a lot to take in. The Housemates were experiencing mixed emotions. For some, it was a sense of relief, and for others, it was the overwhelming feeling of sadness while some just stayed true to their natural disposition.
Mood in the House
Maria broke right into tears shortly after the Nominations and made her way to bed. Heartbroken by the choices she had to make, she ended up being teary-eyed with Whitemoney, Pere and Arin consoling her. "You literally didn't have a choice," Arin said.
Whitemoney, for his part, seemed unfazed by the Nomination. "This is a game… It is inevitable," he said appearing calm as he discussed the Nominations. He went on to say that he saw it coming and had already packed his bags. Yerins had to deal with esteem issues saying he wasn't really surprised and blamed it on not being cool enough for the Geng. Angel dispelled his fears explaining that it is just a game, and he didn't need to feel like he wasn't sufficient or cool enough. Yousef kept a cool yet sober demeanour while Niyi just went about being the same old Niyi.
Opening Address
Away from the gloom of Nominations, Boma is fast settling into his role as Head of the House. He started off by addressing his fellow Housemates and laying down the law. He explained that he understands that it was a rough way to start the week, but that the Housemates still had to cooperate with him. Using their punishment as an example, he described how things could go awry if they didn't work as a team and also made sure to respect laid down regulations. Commending the team on how well they've bonded this last week, he reiterated the need for oneness. Having cleared that up, he shifted his attention to assigning roles to the Housemates.
With the weight of Nominations still on their shoulders, it's going to be quite a long week for the Geng. Hopefully, they will be able to pull through.
Pere and Sammie brainstorming 
Sammie and Pere discuss their attitude towards relationships and the 'Maria issue'
Maria dashes Pere's dream of a relationship
What a time it has been for the Wildcards. From evading possible Eviction, to getting Nomination privileges from Biggie, Maria and Pere have had quite a run of activities. Did these sets of activities create a bond between them? Well, Pere seems to think so because he wants more.
Pere decided to take the bull by the horns last night and went over to Maria's room to tell her about his growing affection for her. This after Liquorose told him how Maria always blushes at the mention of Pere's name. Unfortunately for Pere, Maria wasn't having any of it. She told Pere straight up that she does not like him the way he likes her – and can't fake it. After her honest revelation, she went back to sleep.
Pere then had a conversation with Sammie, passing off Maria's comments as her being scared of committing to a relationship with him. The gist between them continued this morning with Sammie encouraging Pere to put in more effort with speaking to Maria, saying she would listen to him later on.
Pere on the other hand seems to be trying to console himself with the idea that he doesn't necessarily want to be in a relationship with anyone in the House. What he wants with Maria, however, is what he calls "friendship with good intentions". He claims not to be interested in just a platonic friendship with Maria because he would like to have something more with her outside the House. Pere also went on to explain to Sammie that his kissing Beatrice in the truth or dare game they had, is also one of the reasons Maria rejected him.
Beatrice also thinks that could be it. In a conversation with Angel, Beatrice alluded to the fact that Maria seemed annoyed by the kiss and eventually left the geng and headed off to her bed. "She likes him very much," she told Angel.
Now that Maria has cleared Pere out of the way (or has she?), is there anyone that could really be on her radar? We are not sure but yesterday during the 'Truth or Dare' game, Emmanuel was told to pick his crush and give her a kiss as well as a lap dance. Emmanuel went for Liquorose and then did the needful.
What's the point of all these details, you ask? Well, it was Maria's face while it all happened. She looked quite uneasy and annoyed the whole time.
Could it be that she has a thing for Emmanuel? Or was she annoyed that Pere kissed Beatrice? Hmmm! We are not sure for now but we can't wait to see all the relationship drama that unfolds in the weeks to come.
Maria turns down Pere
Maria chats with Liquorose, Tega and Princess about Pere's disrespectful kiss.
Source: Africa Magic