Barber calls out police officers who extorted him of N100k
A Nigerian barber has cried out for justice over being allegedly extorted by some police officers at Second Rainbow area of Lagos state.
The barber said his sad encounter with the police officers ensued after booking a ride from a ride-sharing app.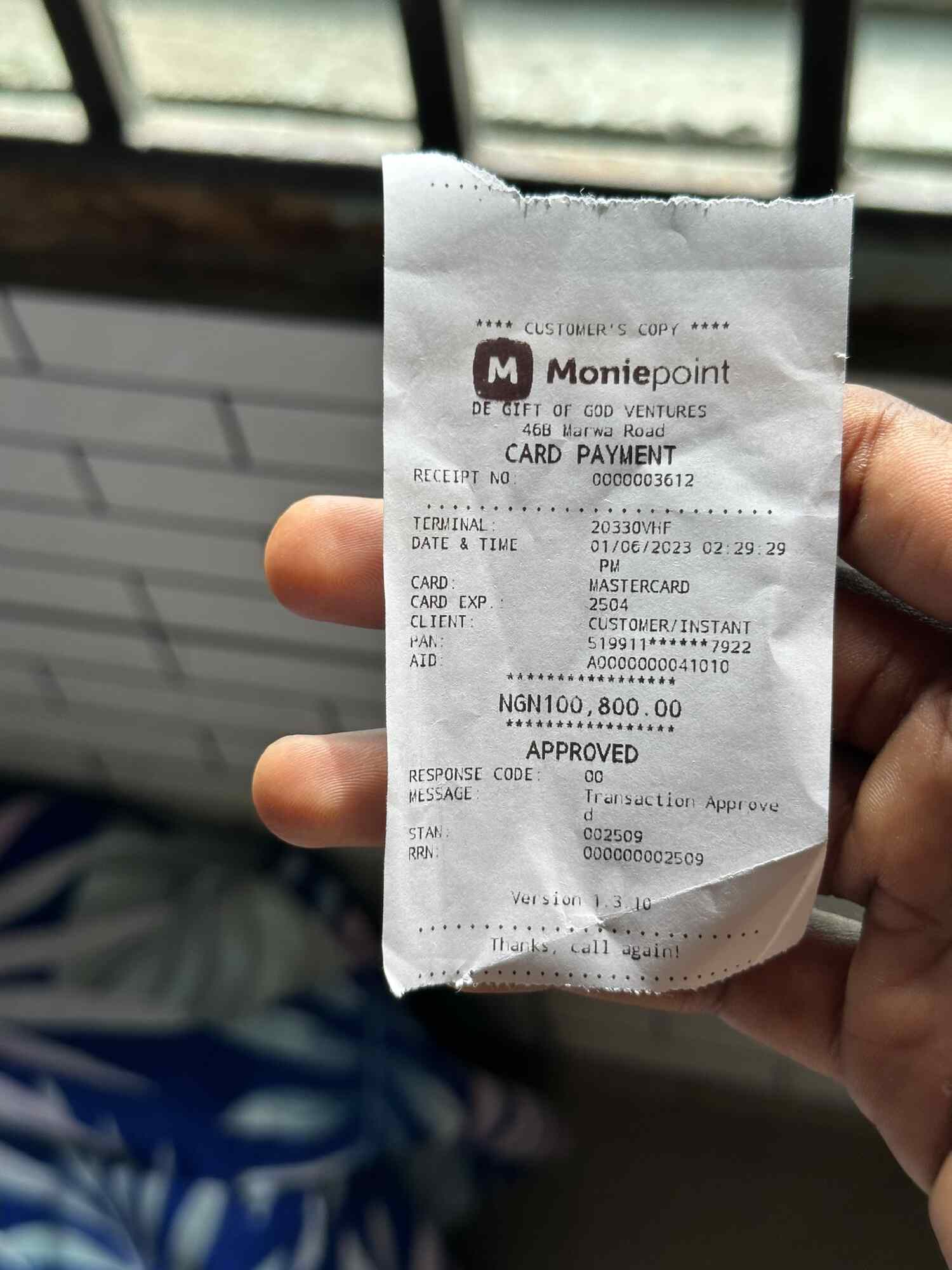 @alilmoonn disclosed that the police officers conducted a search on him after stopping his ride and forced him into their car after seeing his iPhone 14 pro max. He said the police officers accused him of fraud and threatened to take him to an EFCC office if he doesn't give them N2m.
The barber further revealed the police officers subsequently extorted him of N100k after taking him to a Point-of-Sale unit.
He tweeted;
"In my life I have never been this scared, Nigeria is so scared, I was abused today by the Nigerian police men? They were 4 men plus the driver, was coming back from the federal registry at ikoyi, this men stop my Uber drive and asked him to open his boot, he did.
"The police men found nothing the other one asked me to come down and meet their boss, I did and the boss asked me to enter inside the car they're using to patrol they carried me and say they want to report me to the EFCC, I'm a barber by profession, I have my certificate.
"I'm innocent, this men pressed me to the extent I couldn't breathe and I was begging them so I can take air they refused, they said I'm using an iPhone 14 pro max I'm into fraud, i swear on my life I have never done anything like that in my life!
"The police men said I should pay them 2 million naira, firstly they took my phone from me, I can't even reach my mom or family, I told them that I don't have up to that amount they're requesting and I pleaded for them to stop so I can but they never listen!!! It's so sad Nigeria.
"So the man check my UBA balance and found out I didn't have such amount and the them to collect 100k from me, I did nothing they didn't see any fraud activity in my phone, the man said if I did pay they will beat me or take me to the efcc and lock me up.
"I was begging. I told them it's my hard earn money Nigeria is hard and this men still making it unbearable for us it's very sad they took the 100k from my bank. I couldn't take pictures of the police because they're with my phones.
"I only have the picture from the POS slips.. this men are in second rainbow Lagos State.
"I can't breathe!!!! Your men did this to me today!! One of them even cock a gun, they're after the money but not my safety,, all thanks to God because I don't even know what my mom would do without me at that stage I was thinking if I'm going to see my mom and family again."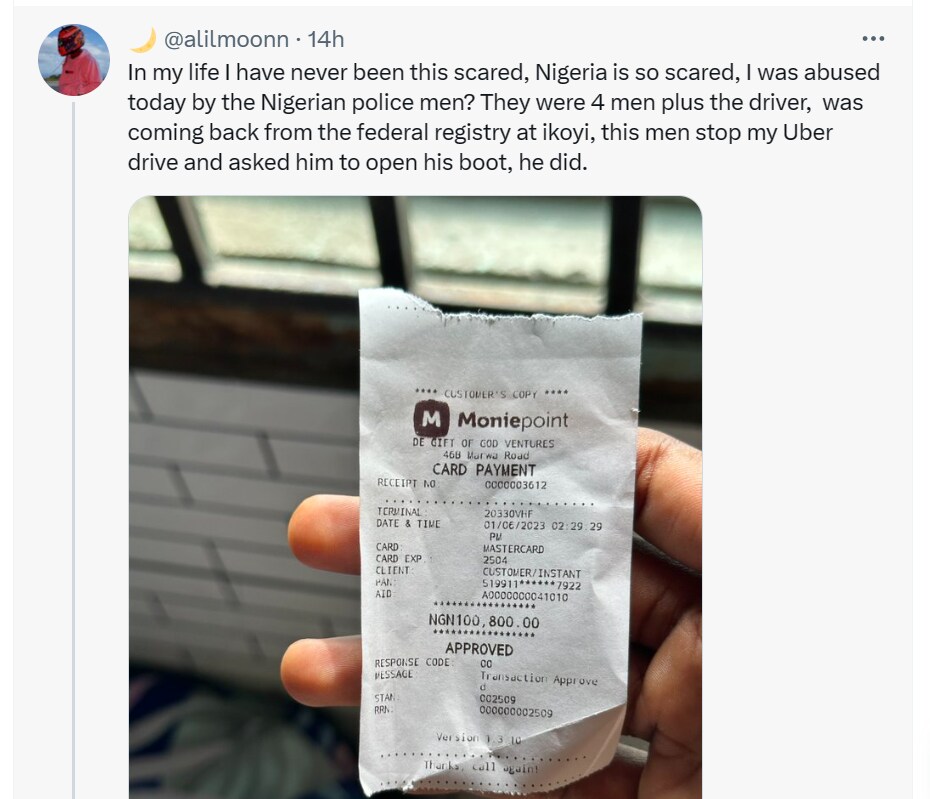 Spokesperson of the Lagos state police command, SP Benjamin Hundeyin who reacted to the tweets wrote;
"Just as we discussed on phone, follow through with the Area Commander's advise and keep us updated. We will not be deterred in our resolve to rid the Force of bad eggs. We will not!"