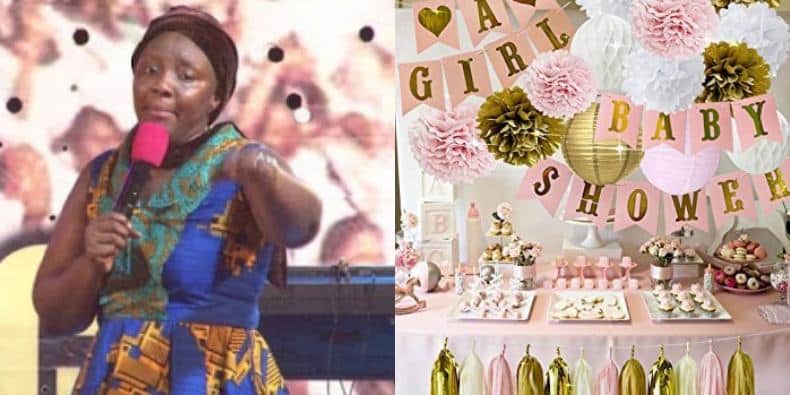 Ghanaian marriage Counsellor, Dr Mrs Charlotte Oduro has described baby shower as demonic and an invitation to witches.
"When ladies marry these days they do not think about prayer. They think about the bridesmaids they will get, the best men they will get and later the baby shower…I don't know where that thing is coming from. Now we are picking the foreign things and we inviting witches around", she revealed on Asempa Fm.
She observed that there are a lot of challenges in marriages lately because couple prefer to rely on other things and put God aside and focus on the irrelevant things.
"We are putting Christ aside and we are leaving our lives that is why we are seeing what we are seeing because we think God doesn't exist again. We think we have our right to do what we are doing…my dear before you came to this world God was already there", she said.
"Marriage is not for babies…marriage is for people who are ready to sacrifice. Marriage is for people who are prepared to support each other and go through the worse together. Christians are taking out the long suffering part of marriage", she further said.