"Any church owned by an individual is not the church of Christ" – Catholic priest
A Nigerian Catholic Priest, Reverend Father Oluoma Chinenye has slammed churches that are owned by individuals, noting that those categories of churches are not the Church of Christ.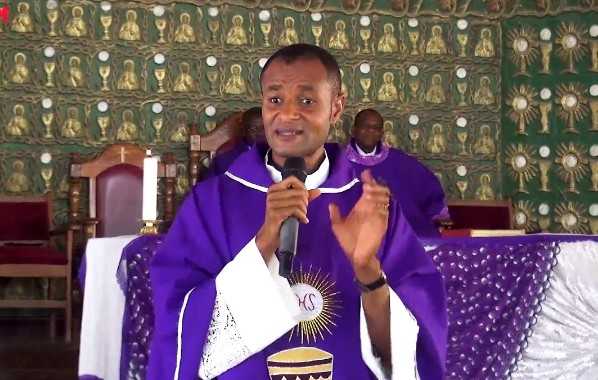 "When you see the Church transferred from Father to Wife, Children or Relatives that is not the Church of the Lord," Father Oluoma added.
The cleric made these statements during a sermon at his parish with mixed reactions from Nigerians submerging his Instagram page afterwards.
His words: "Any Church owned by an individual is not the Church of Christ. When you see the Church transferred from Father to Wife, Children or Relatives that is not the Church of the Lord. Follow @FadaOluoma for full video."
Watch The Video Below