Aishat Ajoke Akinsanya, one of the wives of the Lagos NURTW boss, MC Oluomo, sent out an invitation for the house warming of her newly completed house.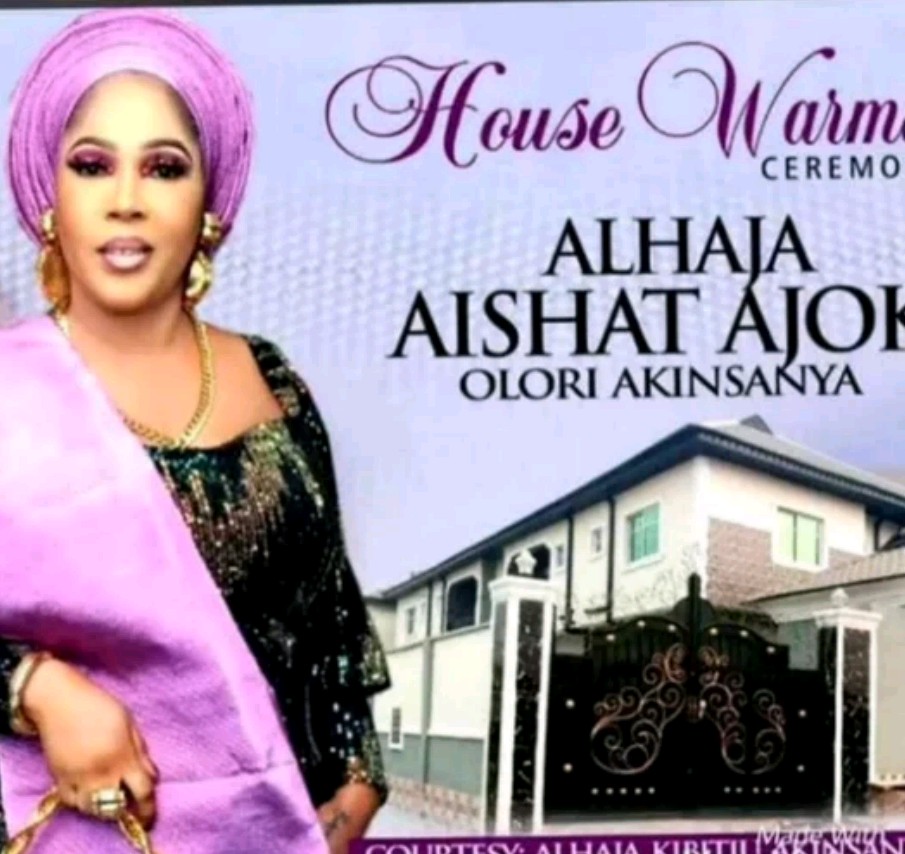 MC Oluomo congratulated his wife by sharing photos and a video of the house. In the caption, he wrote:
"ALLHAMDULILAI,
My humble self and my entire family will forever be grateful to Almighty God for His blessings and love upon us. His love has been countless and He will forever be APPRECIATED!!!.
Allah, I am truly thankful for this home that You have provide for my beloved wife Alhaja Aishat Ajoke Akinsanya , Allah, for it is Your home. So, I ask for Your blessing on it
Almighty God, we humbly beseech Thee to bless the owner and tenant, sanctify this house and all who dwell therein and everything else in it. Amen."