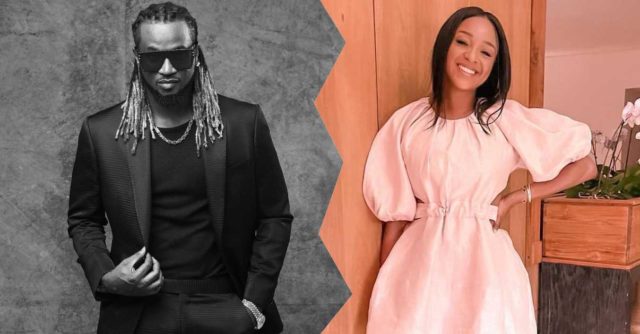 A legal document that allegedly shows Anita Okoye, the wife of singer Paul Okoye (Rudeboy) filing for divorce from him, has leaked online.
The leaked court document states that Anita Okoye is seeking a dissolution of marriage from Paul Okoye due to irreconcilable differences.
According to the document, it's also intended to notify Paul Okoye that his wife has started proceedings to obtain a formal Degree of Divorce from him.
Meanwhile, the petition by Anita Okoye which was filed in an Abuja High Court, has her listed as the petitioner and her husband, Paul listed as the defendant.
Excerpts from the document read;
"NOTICE OF PETITION TO PAUL NONSO OKOYE,
TAKE NOTICE that a petition has been presented to the above named court by Anita Tonye Okoye …. instituting proceedings for a Decree of Dissolution of marriage"
Refer to the divorce paper below;
As at the moment, there have been no response from the couple, so we keep our hands crossed at this point.
We'll update you all on any latest developments as they break.