Anita Joseph Fires Back At Troll Over Body-Shaming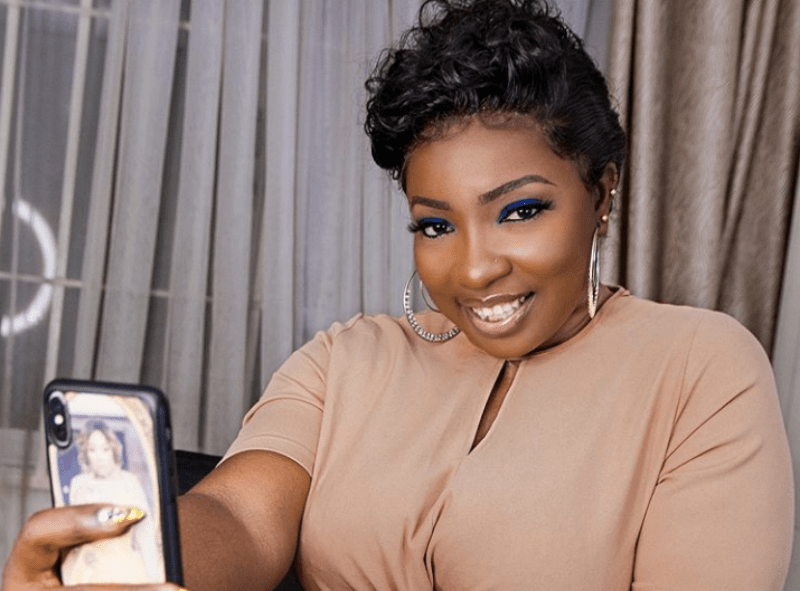 Nollywood actress, Anita Joseph has shunned and counterattacked one of her followers who attempted to body shame the TV star.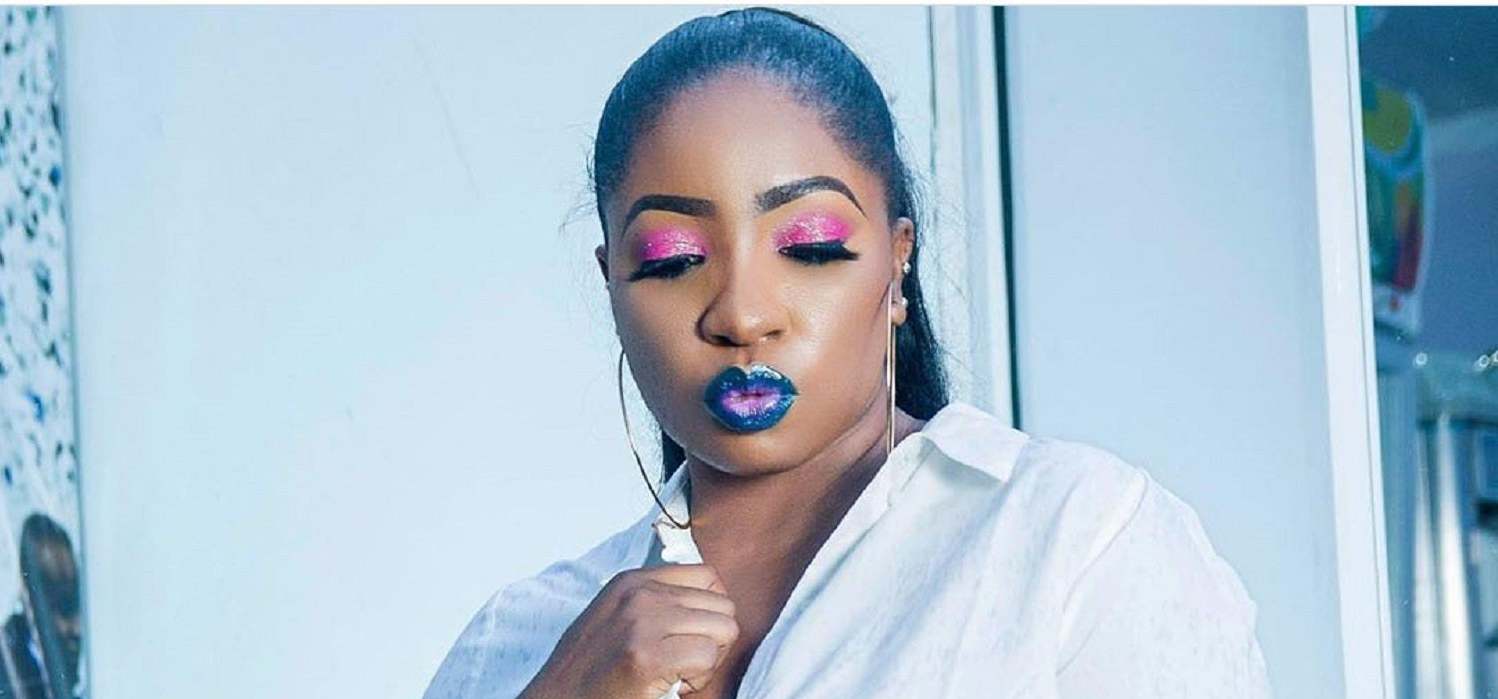 Anita who had earlier shared a photo of herself on her official Instagram page complemented her glowing skin.
She wrote, "So one cream seller askd me if I want to be light in complexion. If I slap you eh❤️
I stan and restan Caramel.
"Can't change my Skin Tone Because of anything. Caramel is Expensive and Unique ?❤️ Did I tell you my hubby takes the best pictures."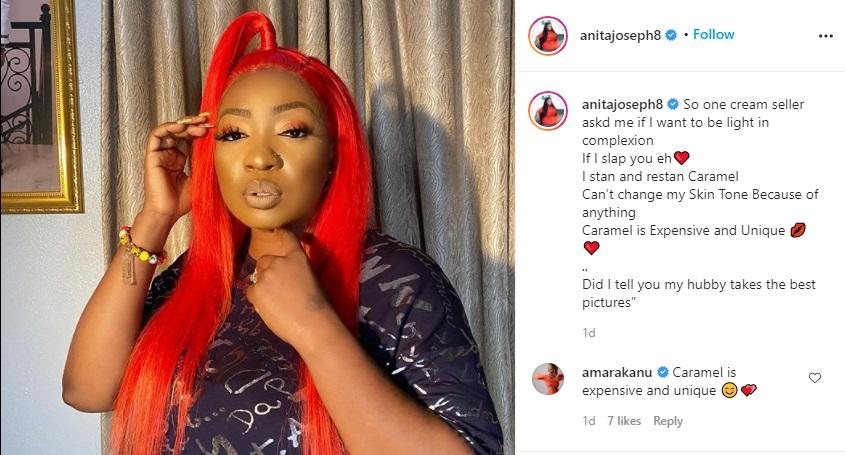 In no time, a troll attacked the actress, condemning her face with claims that it is filter and makeup enhanced.
The troll wrote, "Madam forget makeup and filter ur face is rough keep working on it…I come in peace sha."
See their exchange below,