Anita Brown rants, rubbishes Davido over secret marriage to Chioma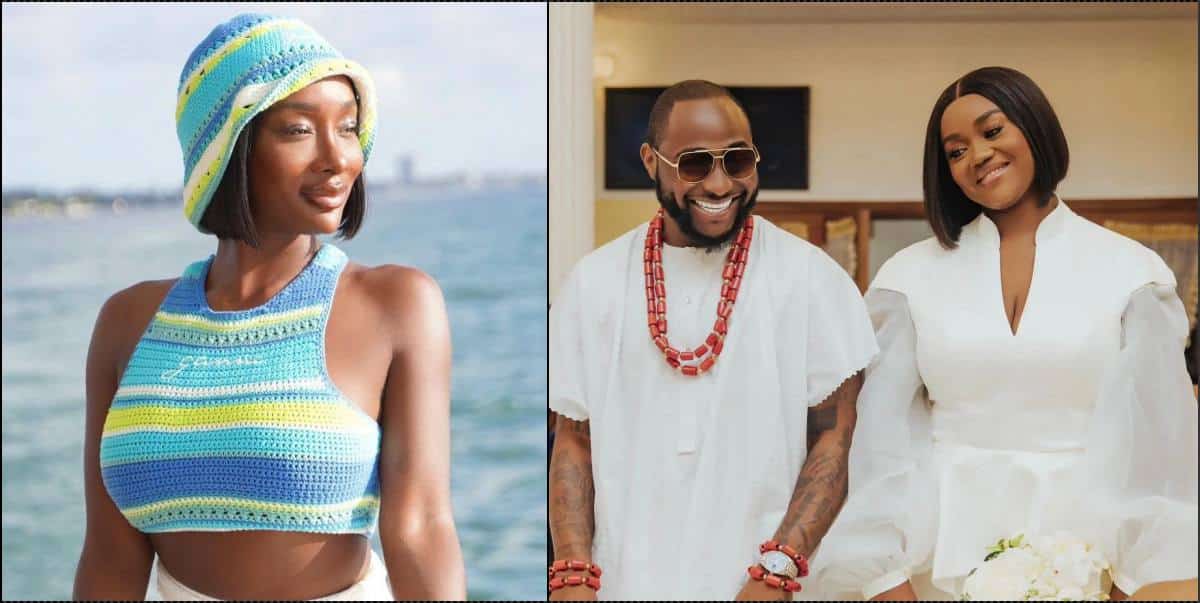 The alleged pregnant mistress of Davido, Anita Brown rants at length as she expresses her resentments about the singer low key marriage to Chioma.
In a series of posts on her Instagram story, Anita insisted that Davido and Chioma were not together in 2022, but in 2023 suddenly got married.
Addressing the criticisms for being involved with a married man, Anita Brown clarified that she was not aware of Davido's marital status until recently.
Furthermore, she revealed that her relationship with Davido was not kept private, as there is footage of them together in Miami in May.
Anita Brown rants over the secret marriage of Davido and Chioma
"He just got married in 2023. To someone, he wasn't within 2022. And he has a second baby from his SECOND baby's mother in May 2023.
"What big celeb doesn't celebrate their wedding publicly?
Where is the public wedding?
Oh ok! STFU.
Dummies!
Stop playing with my head top".
"I literally came out about sleeping with a man that only for a month I knew was married. What would I gain from that? I confessed one of my deepest sins to y'all! One that I spent weeks on speaking to God. One that I told God, I'm gonna speak on it. Forgive me. But I can't hold it in no more.
"I showed y'all all the messages of me expressing how I felt about knowing what I involved myself.
In lol.
Y'all are just evil and delusional and ignorant. I will never let y'all play with my head top.
"And y'all keep saying we slept together privately but now I'm speaking publicly. No babe! It's mad footage of us in Miami in May, cause I look that good. I'm a very great accessory as much as y'all call me ugly, I dress my ass off. I have all the materials. A man that likes that is into so much material. He wants to show me off to the extreme. Nobody goes out with me & hides me. I'ma big look, I'm a big deal".