Earlier today, the Enugu State based actor, had expressed his dissatisfaction with the fact that the New Living in Bondage clinched 8 Awards without any form of recognition to the old Living in Bondage which actually paved way for the celebrated one.
"I am sure most of the organizer are Yoruba. They did not even recognize the pillars or Nollywood, the original owner of loving in Bondage was not mention but new living in Bondage got 8 awards, our dead heroes like Sam Loco and others where not mentioned, Award without people that made Mama G, Ski and Paw paw, Pete Edochie, Kanayo O Kanayo", he wrote.
See another of his comment below…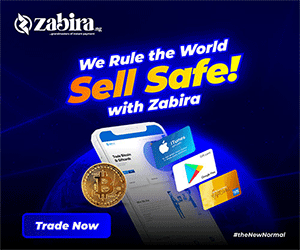 On the other hand, his colleague, Angela who is from Ebonyi State, maintained that Zubby should be happy for those that won and also work harder to be recognized.
"Light up your own worldDon't stay in the dark and complainstop blaming people for not making u becomebetter version of your selfAin't easy to get there Brov 😜Keep working till you get thereOne day Hustle go pay 👊😍Be happy for people Definitely yours will come If Envy isn't dictated," she wrote.