Do you know what time it is? It is time for trendy, handy and affordable OPPO A12 smartphone.
This smartphone provides you with top notch visuals whether you are binge watching shows or playing games, letting you immerse in the full glory of the visuals.
Let's take a look at what makes this amazing!
– An advanced facial recognition which
intelligently identifies you based on 128
biometric points.
– Dual cameras of 13MP + 2MP for each, while
the front camera has 5MP.
– 3GB RAM
– Storage of 32GB.
– 12nm-class Octa-core, 2.3 GHz Octa-core
processor.
– It comes in 155.9mm height, 75.5mm width,
8.3mm thick with a weight approximately 165g.
– Battery capacity of 4230mAh.
– Black and Blue colours.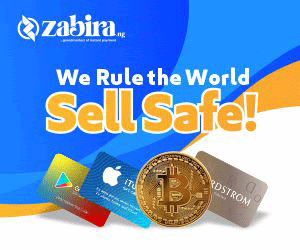 Guess what? This amazing device costs N59,900. Can't believe it myself. What other phone beats this gorgeousness?