"All you know is to cross leg and press phone" – Wife calls out husband's sisters who leave house chores for her alone (Video)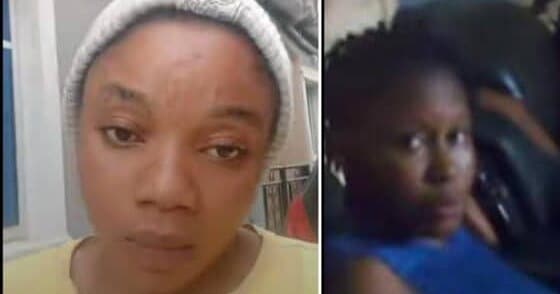 A Nigerian woman has cried out on social media after her husband's sisters visited her matrimonial home.
She said the ladies have refused to do any house work since they got to her house and all they do is press phone.
She also claimed that the duo have been instructing her on what to do and what not to do in her husband's house.
She explained that she was trying to making a tiktok video but they didn't let her, which led to her outburst on social media.
In the video, she was spotted screaming at the top of her voice at her sisters-in-law, telling them that she would never leave her husband's house for them.
She also pointed out that her sisters-in-law have been lazying about all day pressing their phones while she went to the market and cooked for them.
She went ahead to caution them, reminding them they they would all get married one day and whatever energy they give out is what they will receive in return.
Watch video below: