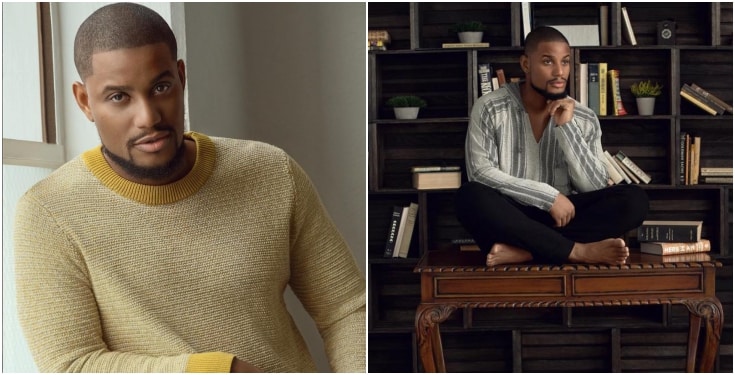 Nigerian actor and model, Alexx Ekubo says his good deeds have not been paying out well.
Alexx however threatened the debtor, whom he refused to name, with witchraft.
Alexx took to his Instagram page to share his agitation.
According to him, the debtor has refused to pay up his money and when he asks, he was told to remember he is a man of God and material things are vanity.
The response upset him so much he decided he will involve witchcraft to get his money back.
He shared an image that reads;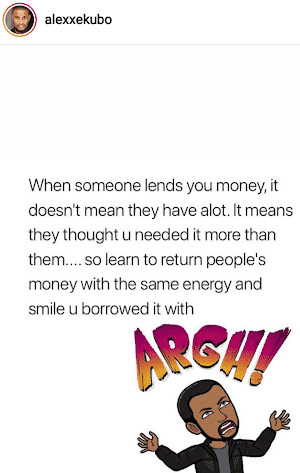 When someone lends you money, it doesn't mean they have alot. It means they thought y needed it more than them…. so learn to return people's money with the same energy and smile u borrowed it with. ARGH!
Alexx Ekubo captioned the image;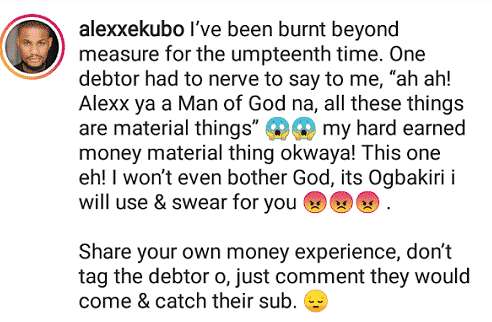 "I've been burnt beyond measure for the umpteenth time. One debtor had to nerve to say to me, "ah ah! Alexx ya a Man of God na, all these things are material things" ?? my hard earned money material thing okwaya! This one eh! I won't even bother God, its Ogbakiri i will use & swear for you ??? .

Share your own money experience, don't tag the debtor o, just comment they would come & catch their sub. ?"
Comments have started rolling in, including some from other celebrities. Ifuennada of Big Brother Naija also commented, saying \ she is "done giving out loans. Make everybody hustle im hustle abeg."