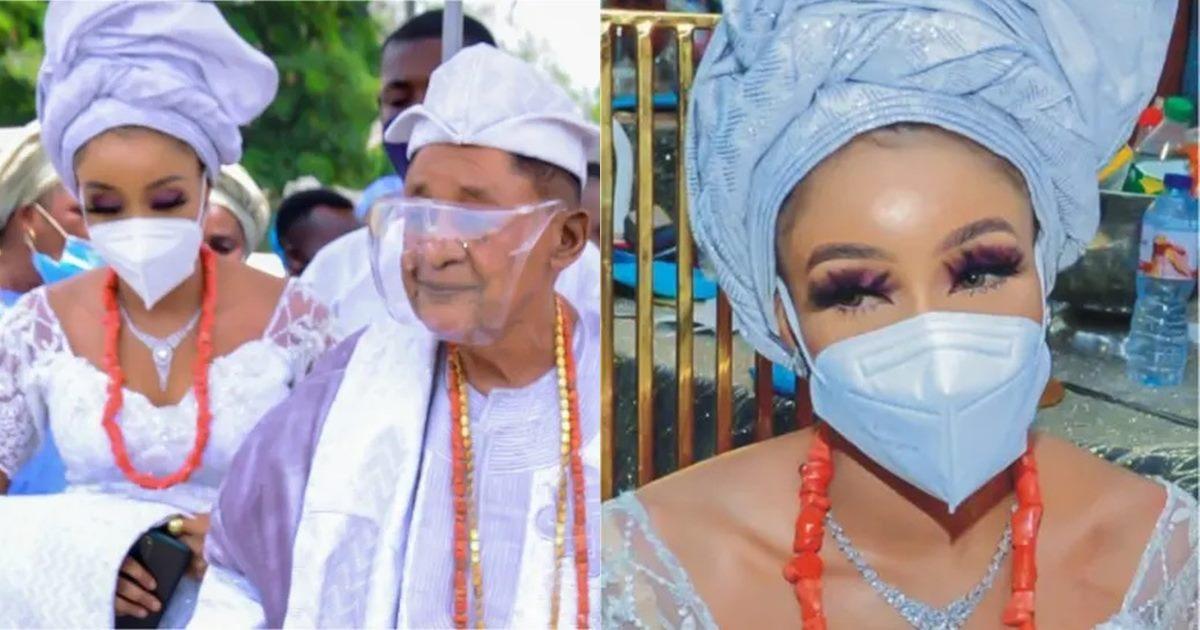 General
Alaafin of Oyo spotted in a coronation ceremony with new wife, Chioma
The Alaafin of Oyo, Oba Lamidi Adeyemi has recently been spotted in a coronation ceremony with his new wife, Chioma.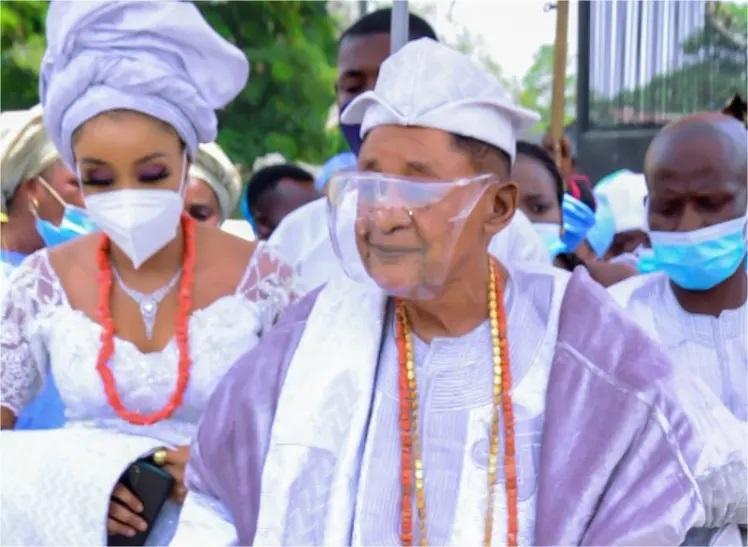 Oba Lamidi and his newest wife were seen during a coronation ceremony of Chief Tomori Williams as the Aare Onikoyi of Yorubaland.
The occasion which was considered to be a grand one had a whole lot of Very Important Personalities (VIPs) in attendance.
The Alaafin of Oyo who also appeared in the ceremony with his 13 wives were all clad in white outfits.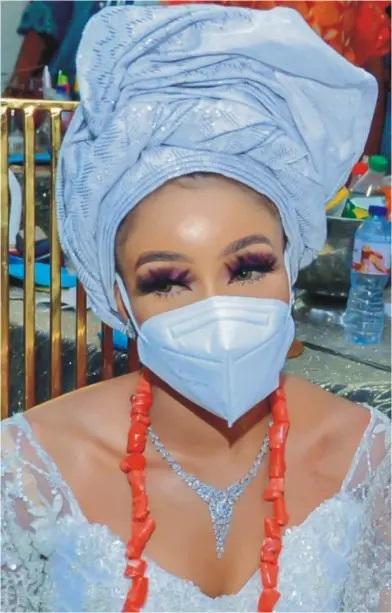 Chioma, the latest wife of the sole ruler of the Oyo town of West Africa subsequently became a subject of attraction after being identified as Olori Chioma Adeyemi by a music performer. Chioma remains the first Eastern lady to become the wife of Oba Lamidi Adeyemi.