Entertainment News
Actress Angela Okorie called out for having an affair with both husband and wife
Nollywood actress Angela Okorie has been called out by an Instagram user over an alleged affair with husband and wife.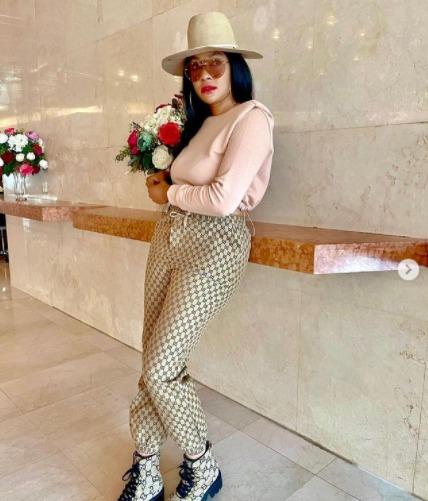 In a post shared by popular blogger, Cutie Juls, an Instagram user had reported that the actress slept with an honorable member in Delta State. It was further alleged that she also slept with his wife and blackmailed both partners after they found out.
Here's what Cutie Juls shared;
"Angela… You slept with an Honorable abi speaker in Delta State. You also have been sleeping with his wife and she got to find out you are shagging the husband also. All attempts to end the relationship, you started blackmailing them. You blackmailed them in Dollars. Uncle Osa paid you and his wife couldn't take it anymore so chill. You all cover your bullshits with God this, Covenant Child that. Leave people's husbands and wives!!!! And shut up your mouth small. Which career? You are just there… you have terrible acting skills, better stick ti music and shut it".