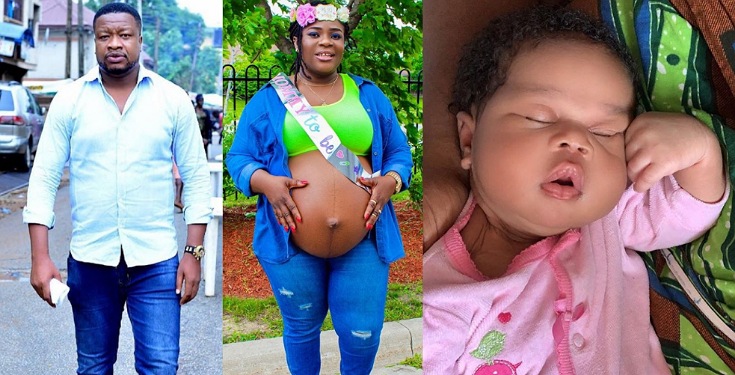 Entertainment News
Actor, Browny Igboegwu reveals what he does every morning after God blessed him with a child
Nollywood actor, Browny Igboegwu has taken to social media to reveal what he does every morning after God blessed him with a child.
Recall that on the 16th of June, Browny and his wife welcomed their first child, a girl, after 10 years of childlessness.
Sharing the good news, he recalled how people around him used to mock him and his wife for not having a child.
Overwhelmed by God's amazing grace and divine providence in his life, Browny has now taken to his official Instagram page to reveal what he does every morning since the arrival of his baby.
According to the handsome thespian, he now worships God every morning in prayer, praises and thanksgiving.
He said he does this because, 'in different ways', he has 'tested the power of Jesus'.
He then proceeded to gush over his barely 1-month-old baby, Ugochi, whose picture he took while she was deeply asleep, urging her to sleep tight.
In his words, "In different ways I have tested of your power oh Jesus. I come to you every morning with a heart full of thanksgiving and bring to you a sacrifice of praise. Sleep beautifully Ugochalacha."