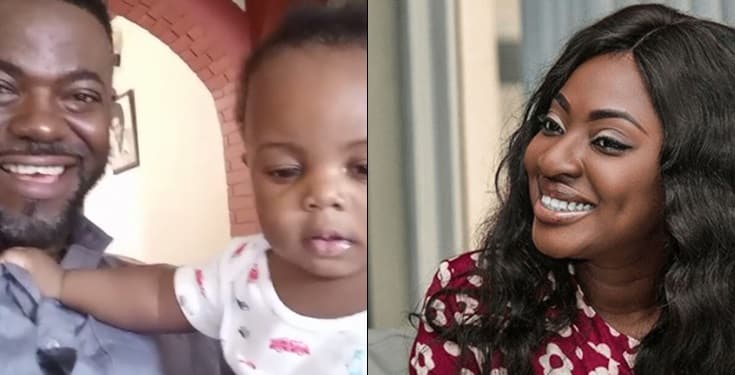 It appears the relationship between actors Abounce Fawole and his estranged wife Yvonne Jegede, is getting cordial as he has finally acknowledged their son, Xavier, publicly.
The couple who got married in February 2017, welcomed their son in November last year.
Rumors of their separation surfaced online after Abounce who is the son of veteran actress, late Bukky Ajayi, refused to acknowledge his son's birth online. He was also conspicuously absent at his dedication some weeks ago. Yvonne also yanked off his surname, Fawole, from her social media handles in February.
Yvonne had revealed in a recent interview that their marriage began experiencing crisis when she was three months pregnant.
The good news now is Abounce has shared a video of himself and Xavier having a father and son moment. Posting the cute video on his page, Abounce prayed that Xavier will be a source of joy to him and Yvonne.
"I may not always be with you but I will always be with you. You will be a source of joy, happiness and blessings to your mother and I, bless your beautiful heart son, daddy loves you #lilabounce #lilironmonkey
#lilme" he wrote
Watch the video below.