The Big Brother Naija Pepper Dem has come to an end, but the winner of the show, Mercy Eke alongside the disqualified Tacha have not stop being in the news for a number of good and not so good reasons.
While Mercy has been able to get endorsement deals for herself and Tacha has been able to pull off a few as well, they've both been bent on trying to outdo the other person and this unhealthy rivalry has seen them them lie about endorsement deals and the likes.
We take a look at four times both Mercy and Tacha have lied to their fans.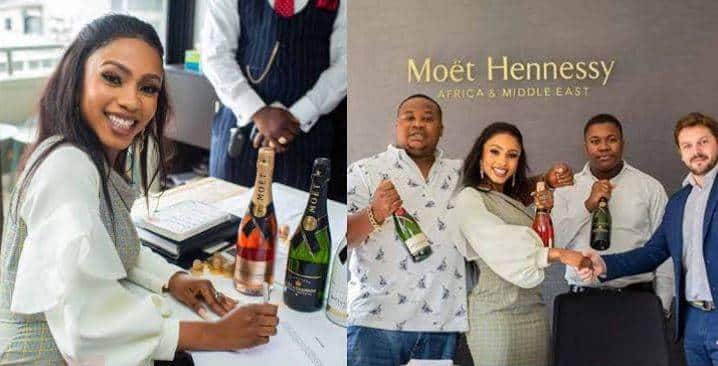 1. Mercy Lied About Being A Moet Hennessy Ambassador
Big Brother Naija 2019 winner, Mercy Eke sometime ago took to social media to share that she had signed on as an Ambassador for Moet Hennessy (Africa & Middle East).
She shared photos of her with Chief Priest Obi Cubana alongside some other people and shared the exciting news via her Instagram page.
It was later revealed that she didn't sign such deal as the brands distanced themselves from the endorsement. Mercy also confirmed the endorsement was fake when she deleted the photos off her Instagram page as well.
2. Tacha Lied About Endorsement With Ciroc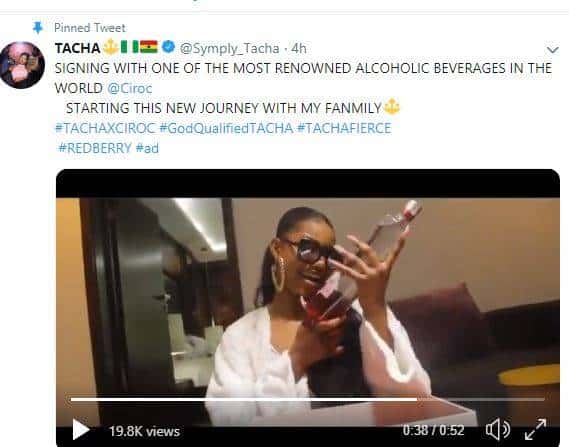 On the 21st of November, 2019, former Big Brother Nigerian housemate, Tacha took to her social media page to post photos of herself with three custom bottles of CIROC and claimed she's been endorsed by the company.
A further investigation reveals that she didn't sign a brand ambassadorship deal with the company as claimed. Seasoned journalist, Kemi Olunloyo who's known for her fact-finding revelations took to her Instagram page to reveal that former BBNaija housemate , Tacha did not get an endorsement deal with Ciroc that she was gifted with a customized gift and no contract was signed.
3. Mercy Eke Lied About Her Voluptuous Butt Job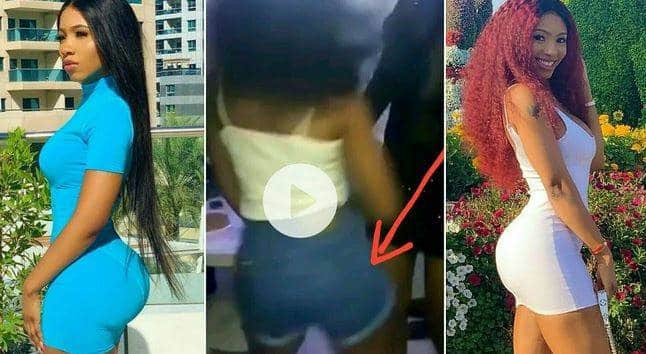 Big Brother Naija winner, Mercy told another lie while she was in the house and we're unhappy with this as she claimed she had done a procedure on her behind and then later debunked such claims.
Taking a detailed look at some of the moments in the House it would seem Mercy wasn't telling the whole truth because on several occasions she revealed she spent N5 million to get her derriere looking as voluptuous as it looks.
In one of her heated moments with Tacha, she fired the disqualified Housemate that with all her life savings she could not afford her butt. Thereafter, she put the price tag at N5 million. Also in a spat with the second runner-up of the show, Frodd, who she nominated several times for eviction, it was revealed that her butt is not real. Frodd got her mad by telling her his own girl's butt is real unlike hers, to which Mercy replied, " I like it like that".
Right after she won the show, the reality star when asked by men of the press debunked ever having plastic procedure.
4. Tacha Lied About Being Held Captive After The Show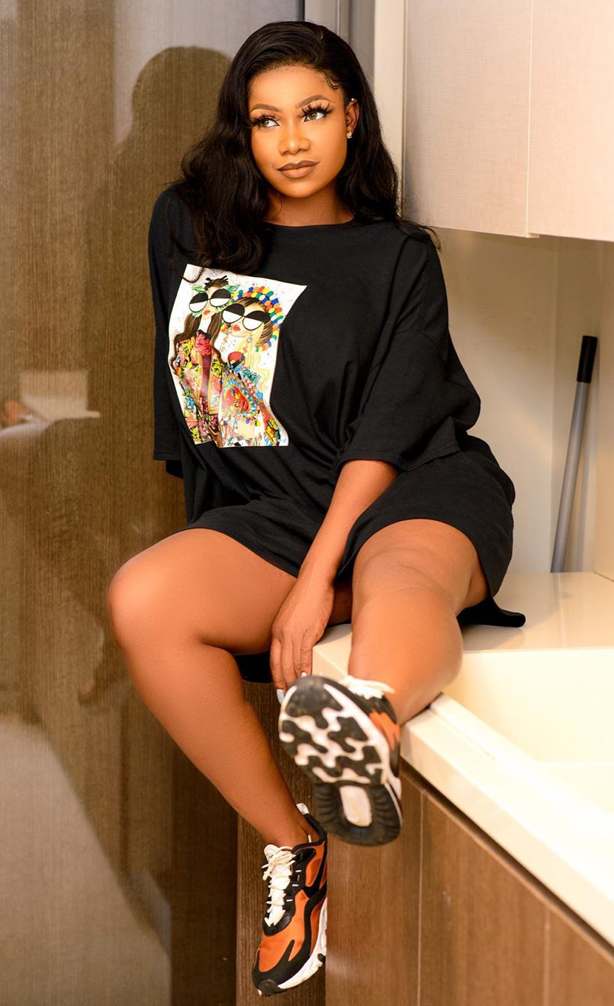 Tacha Lied about being held in captive right after she got disqualified from the Big Brother Show and it was surprising as she remained incommunicado for days after she was evicted from the show. We think she lied to her close fans who further fuelled the rumors at the time.
It didn't take long before members of her management and fans took to social media to ask that the organizers of the Big Brother Naija show release her from their captivity. After days of trending, she took to an Instagram live video where she decided to explain that she wasn't kidnapped or held against her will by the organizers of the show.
We think she lied about her whole ordeal in order to cushion down the effect of her being evicted from the show.
Written by Lala