An 81-year-old former vicar who married his 27-year-old Romanian toyboy lover has died alone in a Bucharest hospital – as his widow reveals he 'cried for two days' but is now ready to enjoy his inheritance.
Philip Clements, a retired Church of England vicar, passed away overnight on May 31 in a hospital room that was closed to visitors amid the coronavirus pandemic.
Widow Florin Marin – who is 54 years younger than his husband – said he was upset after Mr Clements passed away but that two days of mourning 'is enough' and that his late husband would not want him to be sad.
Instead, he is now looking forward to enjoying £150,000 he will get from a life insurance policy, a £100,000 house that was put into his name before Mr Clements died, and a £2,000-a-month-for-life pension.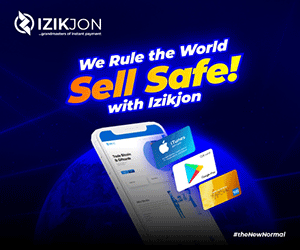 Florin revealed how Mr Clements had fallen ill during the coronavirus lockdown after he was unable to visit his GP in the UK and was left running low on medication.
He insists that Mr Clements refused to go to hospital for several days – developing a fever and becoming disoriented – before he insisted on taking the elderly man himself.
Once in hospital, Florin said he was separated from his husband as he was placed on a quarantined coroanvirus ward amid fears he had the disease.
Tests came back negative and Mr Clements was transferred instead to a cardiac ward, but slipped into a coma and was placed on life support.
Florin said he then received a call around midnight on May 31 from the hospital confirming that his husband had passed away.
'People will think that I am a widow with a black hat who is crying, and I did cry, but two days is enough', Mr Marin revealed in an interview with Mail Online that took place from his £100,000 Bucharest house that Mr Clements bought and put in his name.
'Philip didn't want me to cry, he wanted people to be happy whatever happened.
'I don't want to show people my feelings because my husband died, because some people take advantage of that and there are people who are happy because of your sadness,' he added.
'I am 27 years old and I'm not challenged.'
Mr Marin will enjoy a £2,000 British widower pension for the rest of life unless he remarries.
'He was my husband and this is my right,' he said.
Mr Marin will also get £10,000 from a life insurance policy to organise a funeral, but said it will be a simple ceremony with no wake or party – and that Mr Clements' ashes will be spread in a park in accordance with his will.
In addition, Mr Marin will get around £150,000 from Mr Clements' life insurance policy.
'My darling people, it is not my fault that left me with this money,' the 27-year-old said.
He added the the amount was 'not that huge, it's not like saying, wow, it's one or two million pounds.'
Mr Marin says he will 'always remember Philip' but hasn't ruled out future relationships.
Source: Dailymail