20-year-old destroys girlfriend's iPhone X over infidelity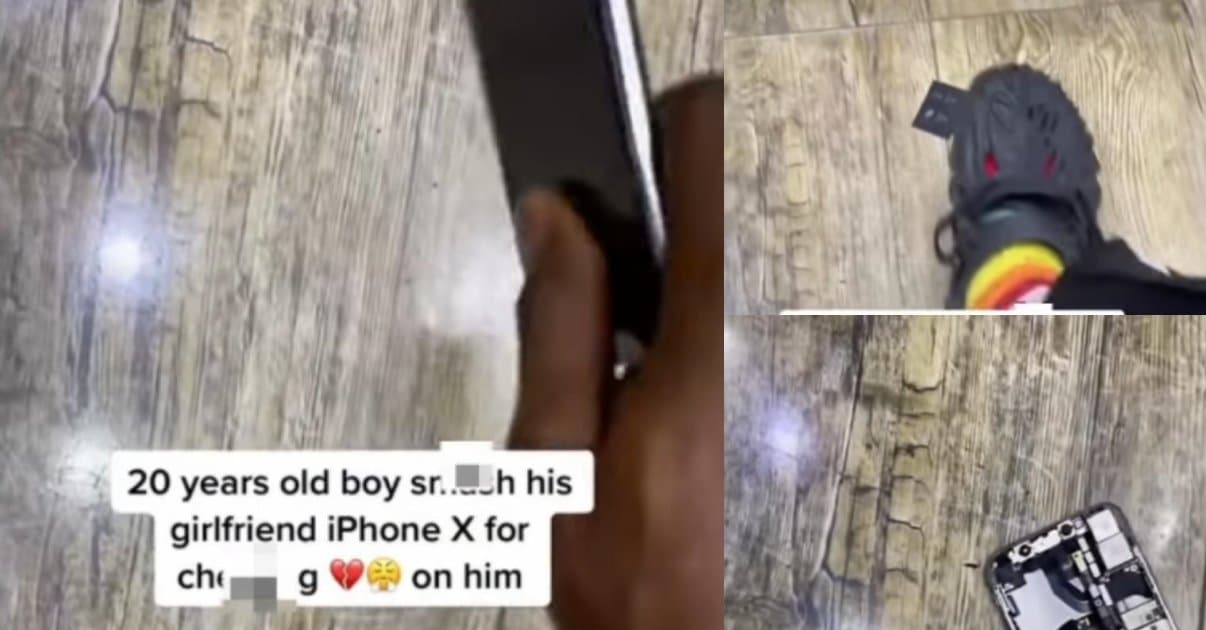 A 20-year-old Nigerian man has caused an uproar on social media after he was seen destroying his girlfriend's iPhone over infidelity.
In a video that has now gone viral on socials, the man in question is seen smashing the lady's phone without remorse.
The video was captioned:
"20 years old boy smash his girlfriend iPhone X for cheating on him"
It is unclear if the phone was bought for the 'girlfriend' by him, or by whoever she allegedly cheated with.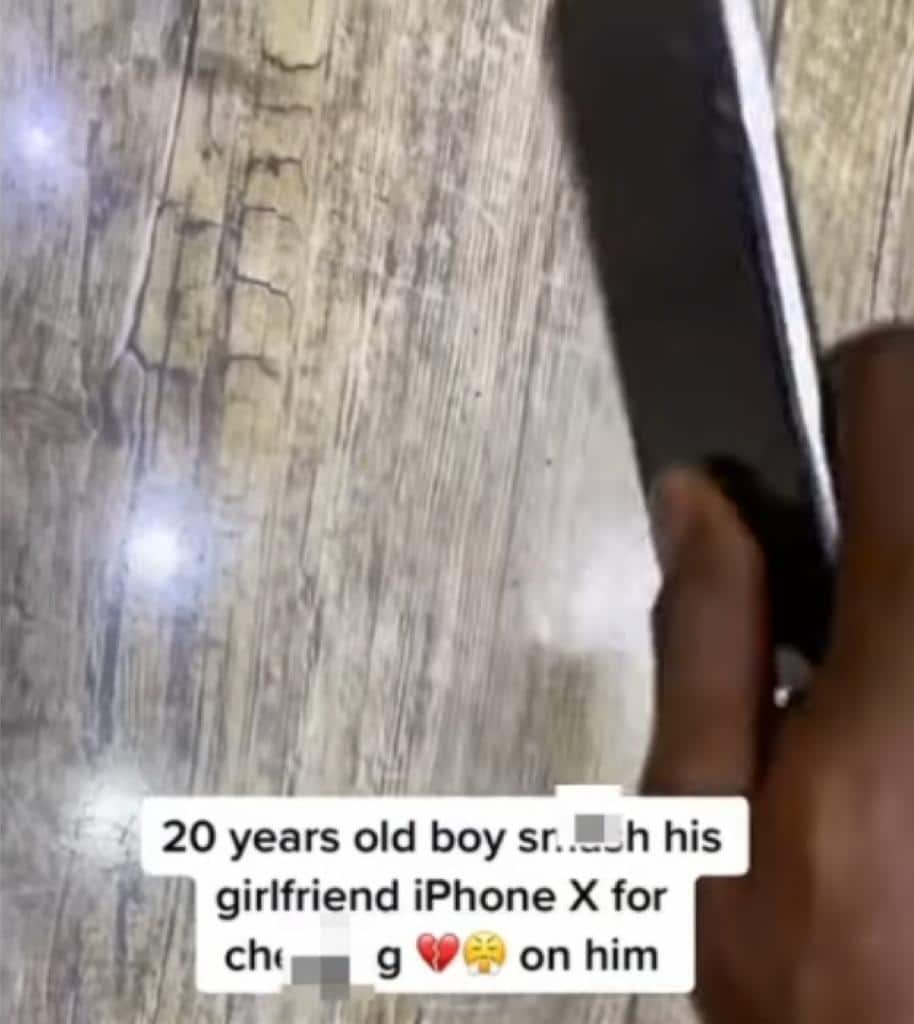 The boy could also be heard saying, "iPhone X.. see am, i go destroy am"
The tail end of the video showed the iPhone being smashed to smithereens.