15-year-old boy accosted while trying to book a hotel room with teenage girls (Video)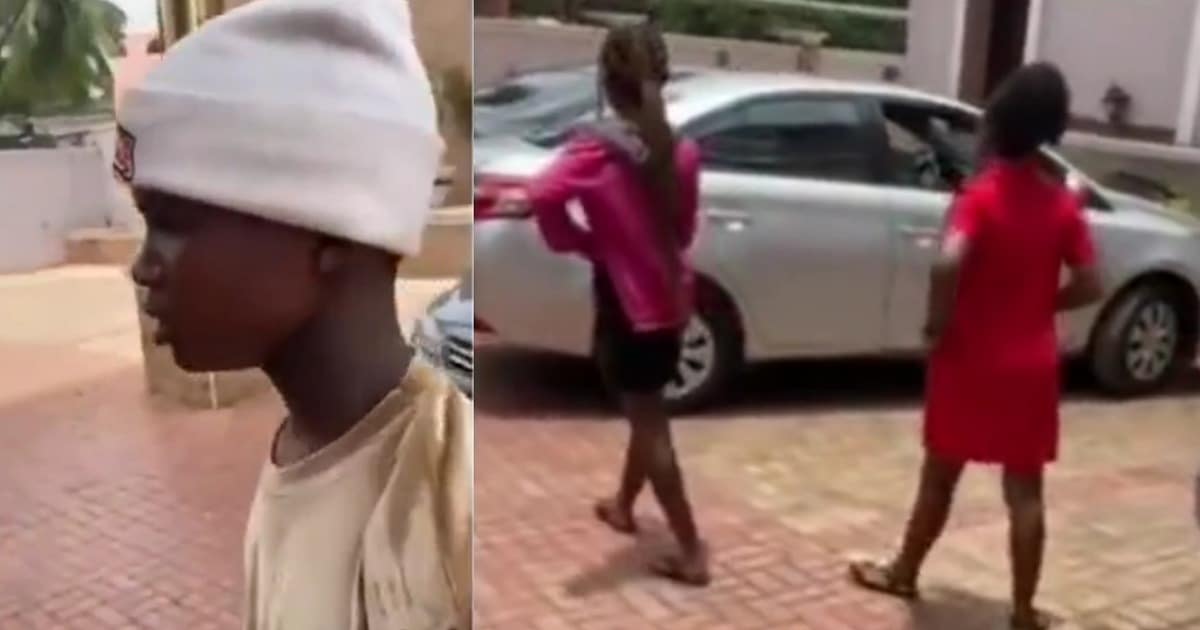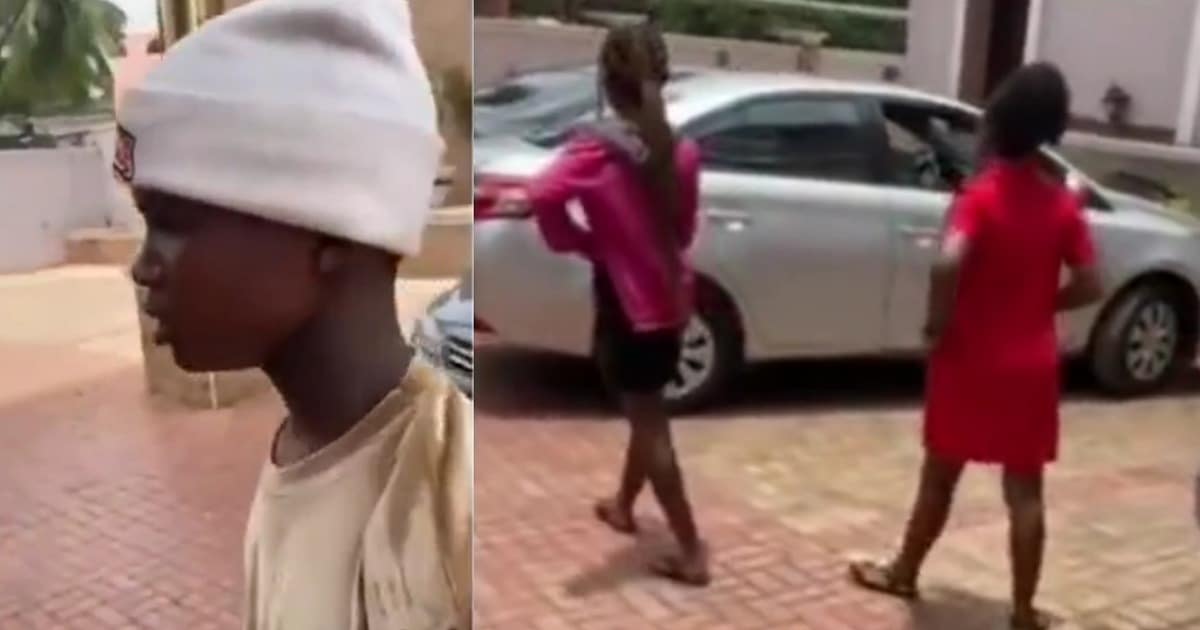 A video making the rounds on social media shows the moment a man confronted a 15-year-old boy who tried to book a hotel room alongside two teenage girls.
This comes amid uproars that are currently trailing the leaked video of some Chrisland Schools students.
In the clip, the man was seen interrogating the boy who didn't want to speak up.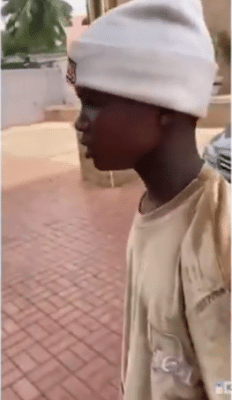 The girls who came with the boy upon seeing that their mission has been interrupted began to walk away despite calls from the videographer who demanded to know what exactly they were planning to do.
Watch the video below:
In previous news, Kemi Olunloyo has told Nigerians that a more explicit video of the Chrisland girl and the boys is coming out soon.