Ruby's Series :- Flatmates Wahala
Ruby's Series :- Flatmates Wahala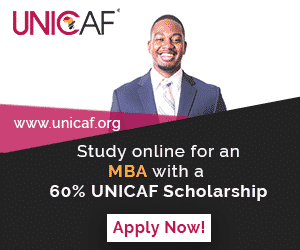 This series is an idea I've been toying it for a while and knowing myself..if i don't put it out here, itl never be finished. It's nothing too serious, so sit back,relax and do enjoy.:D
REMI!!!!!!!Nonso called out loudly from the bathroom  'Did you take the toothpaste away again??'. 'What??have i not told you guys to buy your own toothpaste!! Must we do this everyday!? Remi replied from her bedroom equally as loudly, she was just beginning to apply foundation to her face and her eyes were moving from mirror to wall clock at every interlude. Her company bus would be at the bus-stop for 6.30 and she was determined to make it, Nonso wasn't ruining her mojo..not today.
Dapo in his bedroom groaned audibly and pulled the covers over his head peeking at the bedside clock to see the time. 'Its frigging 5:45am' he muttered under his breath attempting to tune out their voices. But Nonso wasn't done yet..'Which kain girl be this one now ehn! biko pass the paste na, don't worry il buy today ehn.I'm running late already' he was already knocking her door. She swung the door open and glared at him 'Abeg buy oo, the most annoying part is you press it from the middle.I mean who does that!?' she said flashing him a sarcastic smile and passed the tube.
'I could just snap your little  neck now but there's no time' he replied mirroring her expression perfectly.
Dapo groaned again and flung the covers off, I'm up!!I'm up!! Y'all happy now??!! Jeez, arguing by 5:50 over toothpaste like a frustrated couple. New rule: Whoever's turn it is to get groceries MUST buy two tubes of toothpaste DAMN!! Now Remi go finish dressing up, I've told you how ridiculous you look in that robe thing you wearing, guy e be like say na 10am you wan reach Marina today abi..dey there dey snap necks.
He burst into laughter at the speed in which they both dispersed and he went into the kitchen..'Now who's up for pancakes this morning??' he announced. SILENCE
'Ok then..One batch of pancakes it is'…
I'm up!!!! remi and nonso shouted at the same time and dapo burst into another round of laughter .
Typical weekday morning for all of them..he knew them too well, they had been living together for almost two years now and it hadn't been a disaster as he'd envisioned  it'd be. He had grown up with Nonso in the same neighborhood and they had been friends for as long as he could remember, attended the same schools up until they were done with secondary school. He had gone off to the UK to attend University and Nonso had stayed behind and got into University of Lagos which was where the latter had met Remilekun. They had been buddies throughout school and had somehow been posted to the same state during their service year. It was during their service year he got back and started working towards making his dreams of being a pastry chef a reality.
One of his uncles had leased out the three bedroom apartment in Maryland to him as a sort of gift and he had the luxury of not worrying about rent, this enabled him to be able to sink the bulk of his savings into establishing his small confectioneries company.. Dream Deserts. Now four years later, God had been good and his company was growing. He now had a four man staff and getting  steady jobs from his increasing  clientele list. Nonso's moving in had been inevitable because he was already sleeping over almost every day of the week since it was more convenient for him than going all the way from Ikotun that was home. They had agreed to split the utility bills and Nonso had insisted on paying some sort of 'token rent' and just make it official.
'Dude this smells amazing!!" Remi gushed breaking into his thoughts as she hopped past him into the kitchen.She was struggling to strap on a sandal with one hand and grabbing a plate with the other. He flipped three pancakes on it for her and bent to help with her shoes while she shoved the pancakes down. Nonso ran into the kitchen and grabbed a paper napkin, picking up as many pancakes as he could grab and practically jumped over him, 'See you guys later!'he said and ran out the door.
'Dapo you awesome!thanks for breakfast!.her eyes caught the wall clock as she leaned in to hug him
'Shit!shit!shit! 6:29' and she shot out the door like a bullet leaving Dapo's arms empty. Crazy girl..he thought to himself as he carried his breakfast to the living room and turned on the TV. Work for him was 9am so hell yeah.. this was the life!!
To Be Continued…