Relationship Blogger, Olumide Proposes To His Girlfriend At Same Spot He Met Her 5 Years Ago (Pics)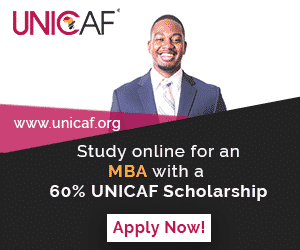 Relationship blogger and media strategist, Olumide Glowville planned a surprising and natural proposal for his girlfriend of 5years.
All he wanted was a proposal done in the exact spot he met her 5years ago. He brought in her brother who called her and pretended to be arrested by policemen, her friend who will accidentally meet her along the way as she hurrys to meet her brother who was arrested, Olumide the master planner who scheduled a meeting with her and the photographer.
Read his full post below:
"Where are you now?" Dammy asked for the umpteenth time, growing impatient.
"I'm close. Just two bus stops away." I responded, not wanting her to panic.
The truth was that I had arrived the spot I wanted her to be, along with Mummy Mo and Ozone. We just needed one more person to complete the plan – Dammy's brother, Ola.
So, I called and asked him to quietly leave the house without telling anyone.
In a few minutes, he had arrived and the plan was for him to call Dammy and say he had just been arrested by The Police and that she should come quickly to the bus stop (where we were all waiting).
Ola called, but Dammy wouldn't leave the house. Partly because she didn't believe her brother at first, and also because she was waiting for me.
The plan was failing.
So I called her again to lie and push her out of the house.
"Hello Dammy, I'm very close. The bike I took fell due to the slippery road. I'm trying to clean up, but I am coming still."
She panicked further, but I assured her I would be fine.
That was the cue to get her out of the house since Ola wouldn't stop buzzing her phone.
Mummy Mo was to wait by the junction and be the one to see Dammy; Ozone, Ola and I were to hide somewhere close.
Mo was to see Dammy and make it look like a coincidence, start small talks to distract her, and the rest of us would appear behind them to catch Dammy by surprise.
It was looking all set, until Dammy arrived.
The poor girl was more concerned about her brother who was being harassed by the police than meeting any friendly looking stranger at the bus stop. �
She acknowledge Mo from a distance, but wouldn't wait to talk; she wanted to see her brother first. So, she went further down the street in frantic search.
That was not the plan.
Quick thinking was needed. The only way to calm her down was to release her brother from hiding and bring her back to the spot we wanted her to be.
Ola went after her and told her another lie – saying the policemen decided to let him go after begging.
Dammy calmed, and was ready to receive Mo. She gave her a big hug when they returned to the junction and got into small talks about what Mo had come to do in their area all the way from Lagos.
That was my cue.
Question popped, we said YES!
…right at the place where I first met her physically in 2013!
***
Thank you Mummy Mo for blessing our day with your Alatasue Chicken, Snail, Ponmo and most importantly, your friendship. May God bless Ozone for signing up for this, despite the short notice and without flinching. I'm so grateful to Olamipo for being kind, friendly and supportive.
Special thanks to everyone who's being part of our journey since 2013 as well, you guys are wonderful.
The road has not been smooth, I have not been the perfect guy, but I have made a resolve to see this through as perfectly as I can; one day at a time.
It all starts from now, and I'm officially off the market.
Wow! Just like that!
#MyProposalStory
#Glowville