Photos: Mel B Reveals Husband Stephan Belanfonte Impregnated Their Nanny, Physically Abuses Her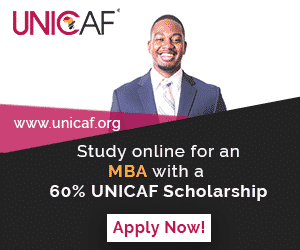 Former Spice Girl Mel B has obtained a restraining order application against estranged husband Stephen Belafonte, alleging he beat her, got their nanny pregnant and exhorted her to take part in threesomes throughout their ten year marriage.
The 41-year-old made a string of explosive and disturbing claims in her court declaration which forces Stephen to stay away from herself and her three children.
The catalogue of historic allegations of abuse listed by TMZ include Belafonte 'punching' and 'choking' Mel, 'splitting her lip' and 'pushing her down on a carpet'.
Mel, who filed for divorce from the producer last month, alleges the abuse began the first year of their marriage back in 2007.
According to the U.S. website, she claims: 'Stephen placed both of his hands around her neck, began choking her and slammed her down onto the hardwood floors' while she was preparing for U.S. talent show Dancing With The Stars.
In the documents, Mel alleges that the abuse became part of a 'pattern'. When she became successful, Stephen 'would beat me down to let me know he was in charge.'
She also alleges Belafonte 'punched her and split her lip' after becoming jealous while she filmed a segment with Usher for the X Factor back in 2012.
After asking her husband how she could appear on television with the obvious injury, Belafonte allegedly told her 'she should have thought of that before deciding to flirt with and f*** Usher.'
Furthermore, Belafonte 'punched' Mel and 'pushed her down on a carpet' the day before she and the Spice Girls performed at the Olympic closing ceremony.
Mel claims her injuries were so severe her skin was burned from the carpet, adding that she was then forced by her estranged husband to 'tweet that she injured herself by running in heels.'
So 'overcome with emotional and physical exhaustion,' an embattled Mel reveals she overdosed on a bottle of Aspirin back in 2014.
Disturbingly, Belafonte allegedly stopped her from calling the emergency services, with Mel stating he locked her in the bedroom and told her to 'die b****.'
Along with allegations of continued violence, Mel says Stephen got their nanny pregnant and even suggested 'all three of us live together' with the new baby.
Although the nanny eventually had an abortion 'she was paid $300,000' according to the filing.
And amid recent claims by Belafonte's brother Jeremiah that the couple had an 'open and loose relationship,' Mel states that Stephen made her 'participate in sexual intercourse with him and random women.'
Worse still, having secretly recorded the trysts, Mel says he threatened to release the sex tapes 'if she tried to resist the threesomes.'
Mel says she had previously tried to leave him but 'he threatened me with violence and threatened to destroy my life in every possible way… destroy my career and take my kids from me.'
Meanwhile, days after Stephen's home was searched for firearms, Mel's court filing suggests he does keep a gun at home despite being prohibited from carrying a firearm due to a prior domestic violence conviction.
Dailymail