Nigerian Professor Turned Anglican Reverend, Rev. Ogunmodede, Sentenced To 40 Years In Prison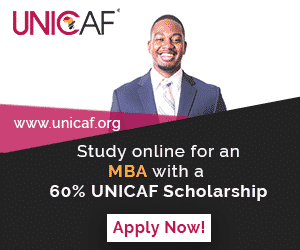 An Anglican Reverend and a Professor of Agriculture, Benjamen Ogunmodede, was on Tuesday sentenced to 40 years imprisonment by a Federal High Court sitting in Ibadan.
The two others, Zacheus Tejumola and Adenekan Clement – also bagged similar sentence.
Prof. Ogunmodede, who is also a Reverend with the Anglican Church, is the former Director General of the Institute of Agricultural, Research and Training (IART), Apata, Ibadan, while Tejumade and Adenekan were Chief Accountant and staff of the institution respectively.
They were arraigned on 16- count charge of conspiracy, unlawful conversion, stealing of school subvention and other criminal charges.
The presiding judge, Justice Ayo Emmanuel, sentenced the accused to four years imprisonment on each charge. However, the judge said the 40 years sentence would run concurrently.
According to the judge, the accused diverted over N177 million from N600 million received as subvention from the Federal Government to pay salaries of worker and execute certain projects in the institute.
Justice Emmanuel said during the proceeding, the accused persons while cross examining them and the evidences presented before the court showed clearly that they were guilty of the charges.
He noted that the defendants had said they use part of the money to bribe members of House of Representatives and some staff of the federal ministry of finance after they facilitated release of the fund for the institution.
Justice Emmanuel said bribe and money laundry were prohibited in the country, adding that it is a punishable offence under the law.
He noted that the reason for the punishment is to serve as deterrent for those who are contemplating on mismanaging public fund and rehabilitation source for the accused.