CEO Celebrates His Upgraded Birthday Status after Celebrating 5 Birthdays in Kirikiri
The CEO of Behind Bars Initiative, Prince Gwamnishu Harrison tells his story after he spent five years in prison for a crime he did not commit.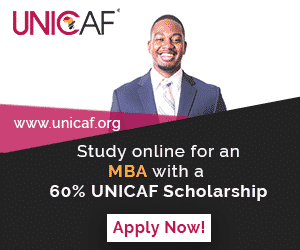 Harrison became a trending story across social media after he shared his grass to grace story as he celebrated his birthday today.
The young CEO revealed that he celebrated five birthdays in prison before he became fortunate to be in Washington D.C, US to mark another special day.
Gwamnishu, an ex-prisoner has been involved in a wide range of community works since he was released from Ogwashi-Uku prison in Delta state after he was found innocent in a charge that was wrongly leveled against him.​
He wrote on his Facebook wall,
STORY OF THE PRISON BOY.

2011 – I celebrated my birthday in Kirikiri Prison with so much hope that I will be home next birthday.

2012 – I celebrated with 3,500 young men whose dreams have been tied down by mass incarceration.

2013 – Same Kirikiri (A.K.A) Ajamgbadi last bus-stop became my home. It became my everything. With no hope of leaving Prison, I blend with the system and the system became my hope.

2014 – The powerful force of Justice took me away from Kirikiri Prison to another Country sharing border with Delta State. I was welcomed to Ogwashi Uku Prison (A. K.A) AYOKO CITY with a Slogan "COUNTRY NO PAPA NO MAMA"

The Slogan means so much (Alumni can testify). Ayoko welcomed me.

2015 – The Prison gate couldn't hold me anymore. At about 11:45am, The Judge declared "Harrison Gwamnishu you are hereby Discharged". Aka Chukwu diya……."He the lord has set free, is free indeed"


Friends, supporters, partners, please join me and say thank you to JEHOVAH THE PRISON BREAKER. Join me to appreciate God who kept me to see another year today. It is my Birthday. A special Happy Birthday to me…