Man Fights His Ex-girlfriends New Boyfriend Who Sliced Off His Nose (Graphic Photos)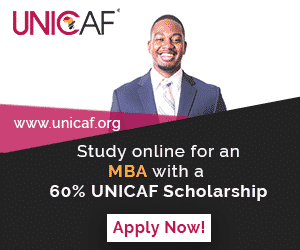 A young man, identified simply as Peace, has been inflicted with series of machete wound after a brutal fight with his ex-girlfriends new guy at Amaoba-Ime in Umuahia, Abia State.
According to witness,Peace and the new guy, Divine Ndudim aka Defence, were rushed to the Federal Medical Centre (FMC), Umuahia, Abia State, after a bloody fight over a lady called Felicity Ogechi.
Peace'forehead and nose were sliced while Ndudim suffered a swollen hand and internal bleeding.
Witnesses insisted that it wasNdudims brother, who attacked Peace with a machete afterhe sawhow Peace used a stick to attack Ndudim because of Ogechi.
Peace was Ogechis former lover until he turned her to a punching bag. Ogechi borne the beatings until Peace called it quits between them.
Reports state thatOgechi's attempts to start a new relationship always failed because Peace would threaten and sometimes attack every prospective lover including Ndudim, who arrived to the village fromLagos.
The relationship between Ogechi and Ndudim was bloominguntil Peace heard about it and went after Ndudim. Witnesses said that Peace took to attacking and beating Ndudimwhobore the beating and humiliation.
However, on the fateful day of April 22, Peace came to attack Ndudim again, but got more than he bargained for.
A member of the community, who didnt wish to be mentioned, said he witnessed the incident.
He said: It was Peace that started the trouble, adding that hebeen harassing Ndudim for long. Peace is a former lover of Ogechi. He used to beat her every day.

He was also the one that told Ogechi that it was over between them. After breaking up with her, he refused to allow any guy to date her in the community.

Peace used to harass and threaten any guy that wants to date Ogechi. Peace even threatened to kill Ndudim if he sees him with Ogechi. On the eve of the fight that led to the machete being used, Ndudim was seeing Ogechi off, when Peace suddenly jumped out from the bush and, as usual, pounced on Ndudim. He beat him up.

The following morning, Peace saw Ndudim and this time, attacked him with a stick. Unfortunately, Peace attacked Ndudim in the presence of his brother.

The brother ran and returned with a machete and attacked Peace. The machete cuts were so severe that Peace was rushed to the hospital, where his injuries were stitched to save him from bleeding to death."
Ndudim, who was attacked with a stick, was also taken to the hospital. Doctors said he has internal bleeding and that the blood would have to be sucked out to save his life.
Family members of Ndudim were said to have been spending a lot of money on medical bills since the incident.
The matter was later reported to the police and investigation started.
See graphic photo below: